Yelich finishing up rehab at Triple-A New Orleans
Marlins' leadoff man set to come off disabled list on Sunday against A's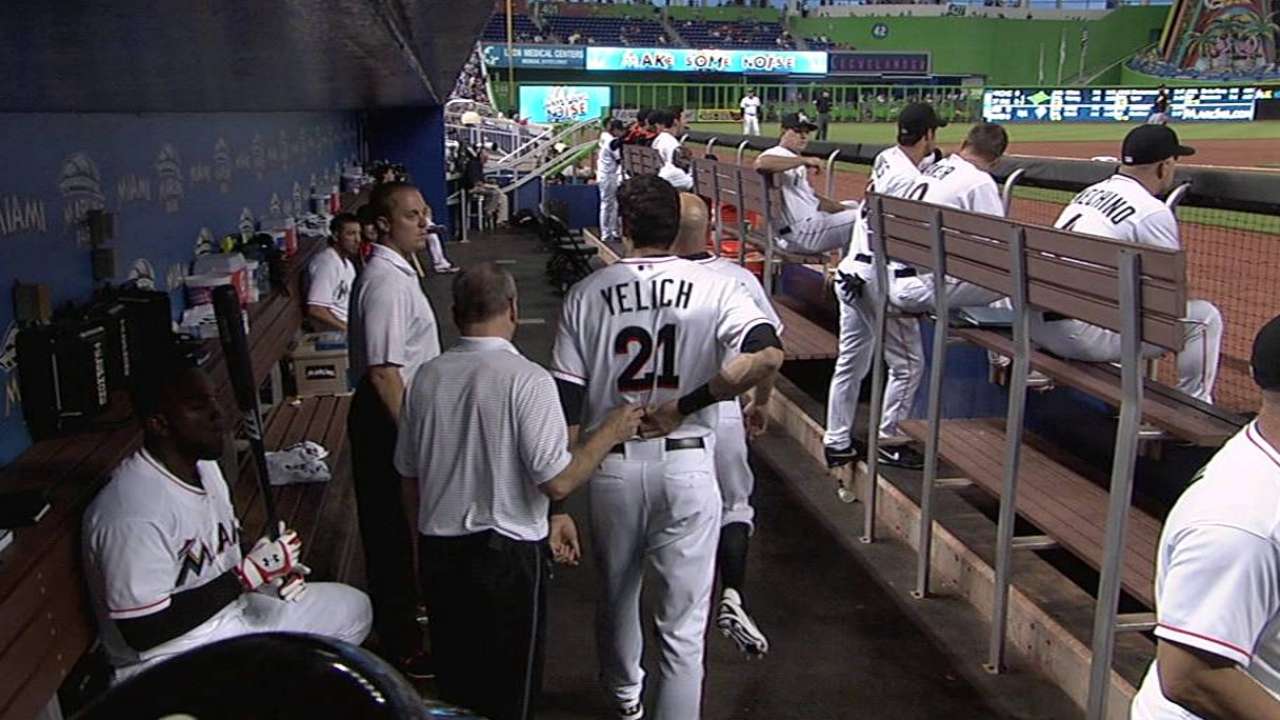 PHILADELPHIA -- Christian Yelich will suit up for Triple-A New Orleans on Thursday and Friday night before taking a day off on Saturday as he continues to rehab from a lower back strain. The 22-year-old outfielder, who has been on the disabled list since June 16, retroactive to June 14, is on pace to return to the Marlins' lineup when he's first eligible on Sunday.
"He's going to play eight or nine innings [each game at New Orleans], somewhere around there," Marlins manager Mike Redmond said. "He'll play left and center."
Redmond still hasn't decided if he'll plug Yelich into left or center field upon his return to the Majors, with Marcell Ozuna manning left of late.
Yelich, a left-handed batter, is set to lead off on Sunday when the Marlins face A's left-hander Tommy Milone.
Redmond won't shy away from placing his young outfielder into a lefty-lefty matchup in his first game back, as Yelich has actually fared much better against southpaws this season -- he's hitting .309 (17-for-55) against lefties, and just .245 (48-for-196) against right-handers.
"His approach is good. He stays with himself," Redmond said about how Yelich deals with lefty throwers.
Erik Bacharach is an associate reporter for MLB.com. This story was not subject to the approval of Major League Baseball or its clubs.