Brown out of lineup, sits down with Sandberg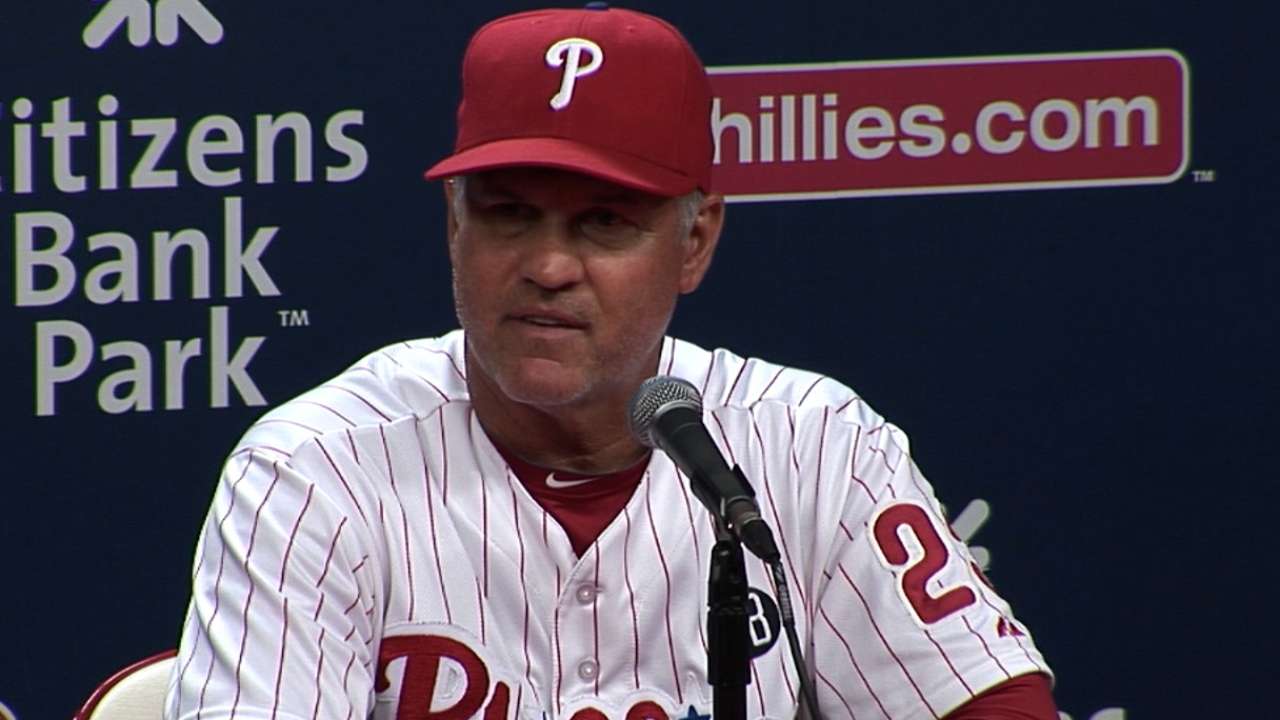 PHILADELPHIA -- Domonic Brown was not in Thursday night's starting lineup, one day after making a critical defensive miscue in a 3-2 loss to the Marlins. Phillies manager Ryne Sandberg said he sat down with the struggling left fielder to talk about a variety of adjustments.
"I had a good conversation with him about making adjustments and then trying to apply them during the game, both on the offensive and defensive side of things, being prepared out there on defense for every pitch, knowing the game situation, getting good jumps on balls," Sandberg said.
The Phillies need better all-around production from Brown, who was an All-Star last season after slugging 23 home runs in the first half. This year, his .593 OPS ranks 163rd out of 167 qualified players.
"He's really developed an uppercut swing," Sandberg said. "He's missing his pitches and it puts him in the hole a lot of at-bats."
Brown is not hitting like he did in 2013, but his defense has also been a cause for concern. On Wednesday, Brown misplayed a catchable line drive that allowed the Marlins to extend the inning and score their only runs of the game. Sandberg said Brown has "seemed tentative" at times defensively.
John Mayberry Jr. started in left field on Thursday night, and Sandberg cited defense as the main reason for the lineup change.
Austin Laymance is a reporter for MLB.com. Follow him on Twitter at @jalaymance. Todd Zolecki is a reporter for MLB.com. This story was not subject to the approval of Major League Baseball or its clubs.