Holland itching to go on rehab assignment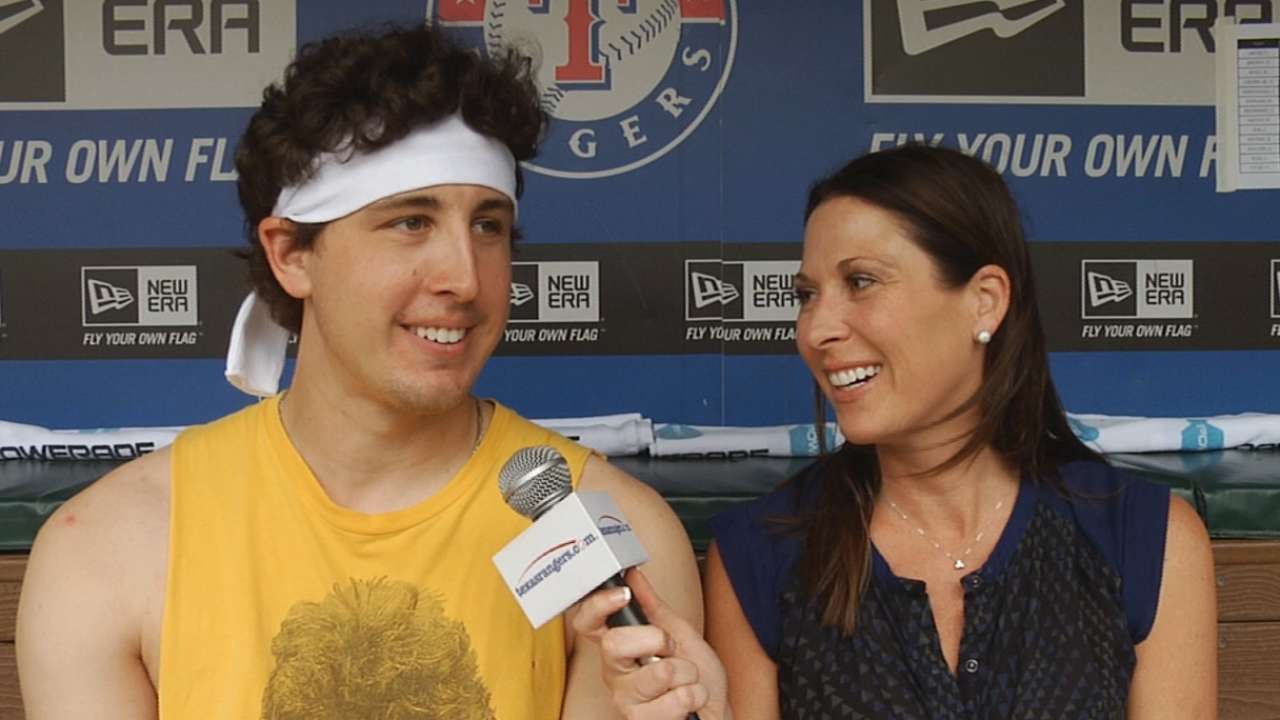 ARLINGTON -- Despite his desperate desire to return to the diamond, Rangers pitcher Derek Holland still isn't quite ready to begin a medical rehab assignment.
Holland had surgery to repair torn cartilage behind his left knee after a January fall in his home and is itching to to begin competing again.
"I feel great. I feel like I can do everything," Holland said Thursday. "I can field my position, I can make the plays when needed."
But both Rangers manager Ron Washington and general manager Jon Daniels said that though Holland is certainly showing signs of improvement, the left-hander is still not 100 percent.
Holland went through pitcher's fielding practice Thursday.
"He's moving to the ball better, his throws are better," Washington said. "Still the leg is foreign to him. We have to figure out a way to get that leg a part of his thinking, without thinking about it, you know?"
Daniels said the next step for Holland is throwing in a simulated game Saturday -- not quite a full-game speed, but more than he's done since the injury.
Holland is eager for the next step.
"No matter what, I obviously respect their decision. There's no doubt about it," Holland said. "Me personally,I want to play. I want to be out there helping these guys out. I want to be a part of this, I want to do whatever it takes."
Grace Raynor is an associate reporter for MLB.com. This story was not subject to the approval of Major League Baseball or its clubs.