Streaking Angels not yet a 'finished product'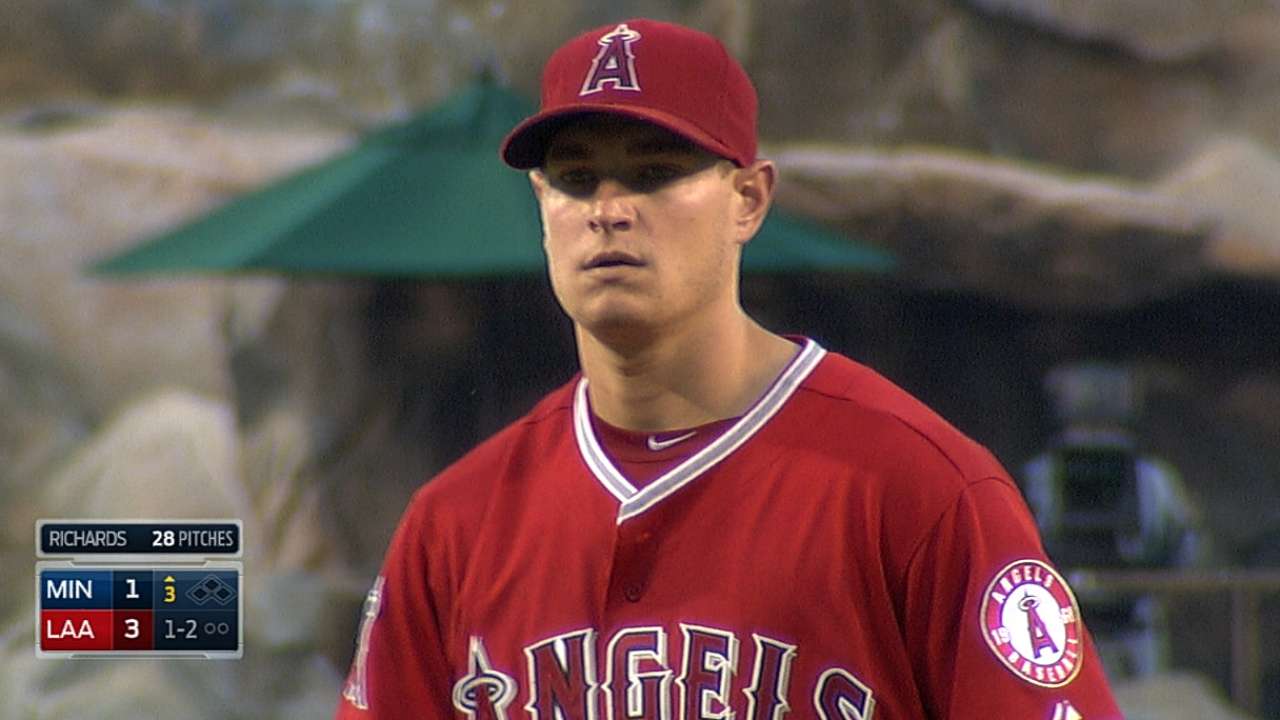 ANAHEIM -- Thanks to a five-game winning streak, the Angels entered Thursday a season-high 10 games over .500 and trailed the American League West-leading Athletics by just four games.
With a win over Minnesota on Thursday afternoon, the Angels (43-33) would claim their first undefeated homestand of six or more games in more than 10 years. They last accomplished that feat in May 2004.
"I don't think we're the finished product yet, but I think we will continue to improve," manager Mike Scioscia said. "Where we are right now is something hopefully that sets the foundation where we can jump from and get into a higher level of playing."
During the five-game streak, the Angels scored 5.8 runs per game while hitting .259. The pitching, meanwhile, was solid, posting a 2.93 ERA and holding opponents to a .226 average.
The five-game winning streak was the second of the season for the Angels, with both coming in June, and they only lost four games in a row once this season. At this point last season, the Angels were 33-43 and had five losing streaks of at least four games. They only had one winning streak of at least the same length, an eight-game stretch in May.
"It's fun to see the improvement," Scioscia said. "It's fun to see the team doing things in the field that are leading to wins, but we know we have to continue to get better."
While they are 13-8 in June, the Angels have been beating up on the little guys. In games against teams currently over .500, Los Angeles is 3-4 this month, while they are 10-4 against sub-.500 clubs.
Matthew DeFranks is an associate reporter for MLB.com. Follow him on Twitter @MDeFranks. This story was not subject to the approval of Major League Baseball or its clubs.