Projections show Hamilton is All-Star worthy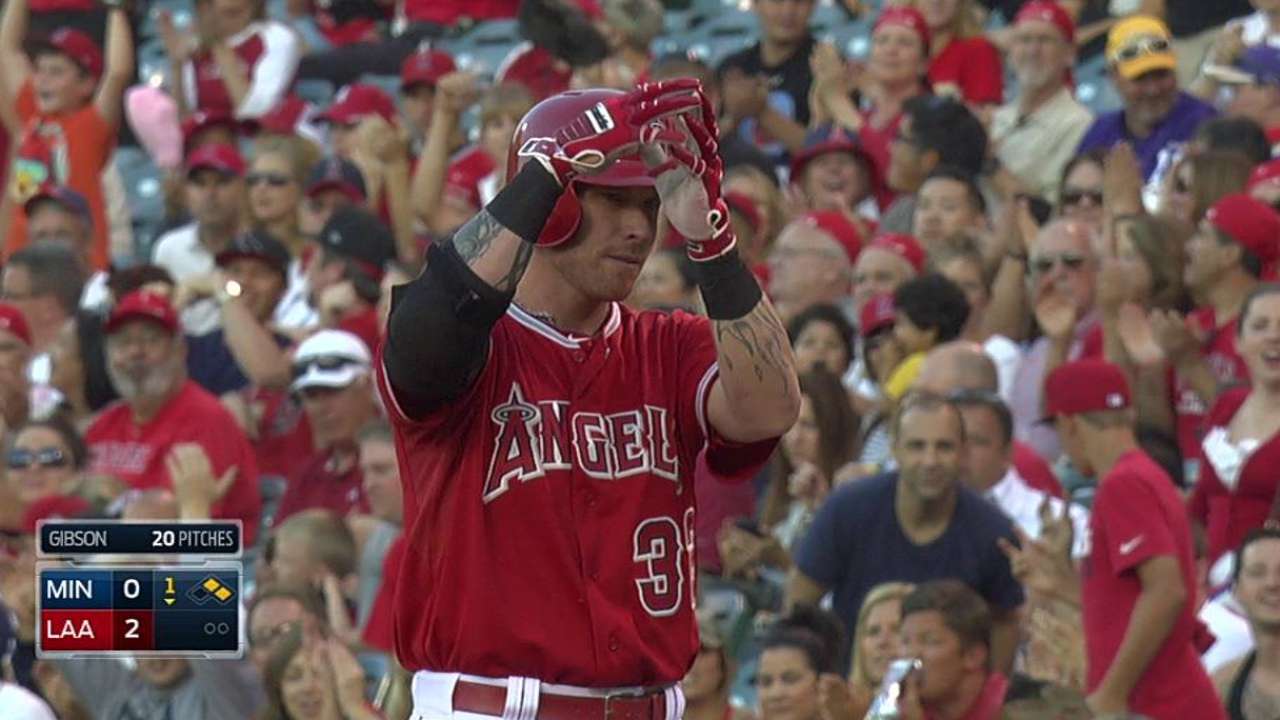 ANAHEIM -- Josh Hamilton is leading Miguel Cabrera, Mike Trout and Jose Bautista in hitting, but he doesn't have enough at-bats to qualify.
Hamilton, who missed 48 games with a thumb injury, has a .321 average this season, while driving in 18 runs in just 29 games. His average would rank sixth in the American League if Hamilton had more at-bats.
Hamilton is currently in 15th place among AL outfielders in All-Star votes with just a week left in balloting.
But what if Hamilton didn't miss those games?
Hamilton's numbers adjusted to a 162-game season are among the best in his career, a career that includes five All-Star Games and an AL Most Valuable Player Award. His .321 average would be his best average since he hit .359 during his 2010 AL MVP Award-winning season. His projected 98 RBIs would be the most in his two seasons in Los Angeles, and comparable to the 100 he had in '10.
Missing from Hamilton's game, however, is the long ball. He only has three home runs this season and none since June 3. The three homers would equal 17 per 162 games, which would be Hamilton's lowest output since 2009.
"Home runs are just a product of good swings and squaring it up," manager Mike Scioscia said. "I think that Josh is taking good swings, and you're seeing him get a lot of big hits for us. He just hasn't hit the ball with the trajectory to get it out of the park in a while, but it'll be there. He's going to find that swing."
Fans can cast their votes for starters at MLB.com -- online or on a mobile device -- using the 2014 All-Star Game MLB.com Ballot Sponsored by Experian until Thursday, July 3, at 8:59 p.m. PT. The 2014 All-Star Game will be played at Target Field on Tuesday, July 15 on FOX.
Matthew DeFranks is an associate reporter for MLB.com. Follow him on Twitter @MDeFranks. This story was not subject to the approval of Major League Baseball or its clubs.