J. Upton heats up to build All-Star case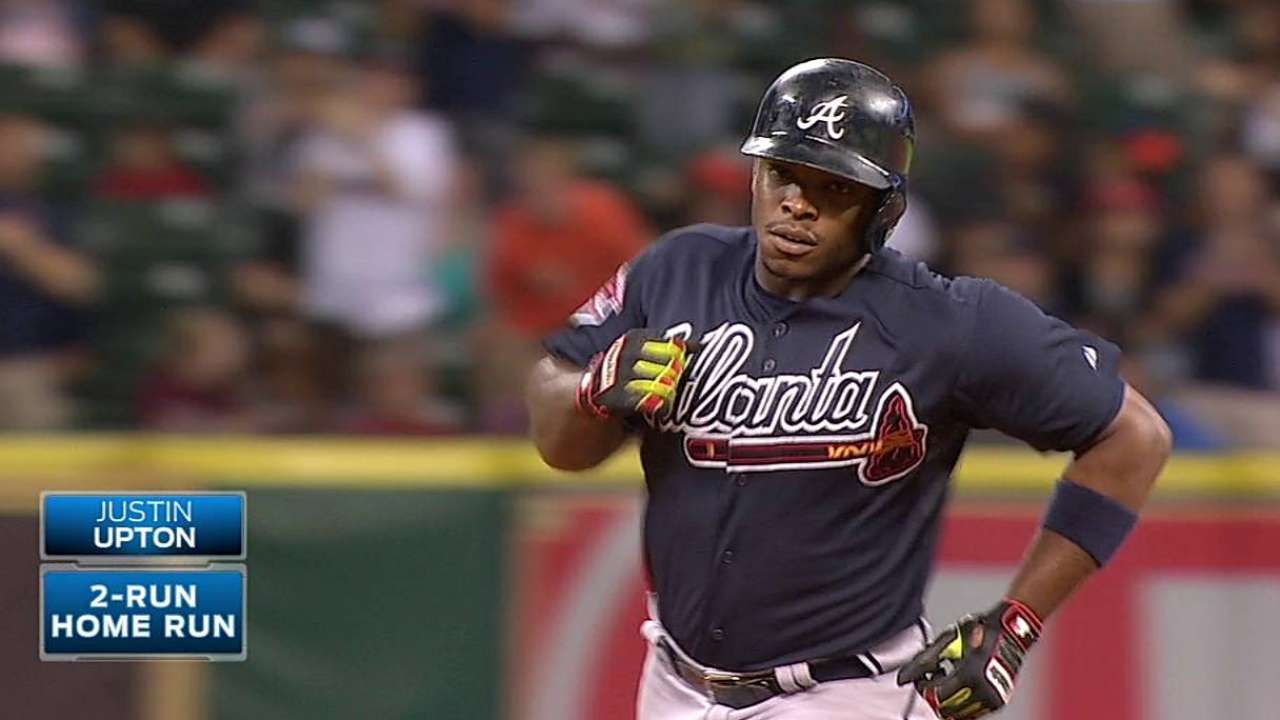 HOUSTON -- Justin Upton appears to be entering one of his hot streaks just in time to get the attention of voters before this year's All-Star balloting process concludes.
Upton hit a monstrous home run in each of the first two games the Braves have played this week at Minute Maid Park. The left fielder pulled a home run that nearly hit the train located high above the left-center-field wall during Tuesday night's series-opening victory.
During Wednesday night's victory, he highlighted a three-RBI performance with an opposite-field two-run shot that traveled at least 400 feet and landed near the back of the Astros bullpen, which is located beyond the right-center-field fence.
Upton now has 16 home runs, which ties him with Evan Gattis for the team lead.
"I'm just seeing the ball and hitting it," Upton said. "I've gotten some good pitches to hit and I've put good swings on them."
When the latest All-Star ballot updates were released this week, Upton's 1,203,302 votes led all Atlanta players, but he ranked ninth among outfielders.
Fans can cast their votes for starters at MLB.com and all 30 club sites -- online or on a mobile device -- using the 2014 All-Star Game MLB.com Ballot Sponsored by Experian until Thursday, July 3, at 11:59 p.m. ET. The 2014 All-Star Game will be played at Target Field on Tuesday, July 15.
Mark Bowman is a reporter for MLB.com. This story was not subject to the approval of Major League Baseball or its clubs.