Carpenter nearing return to Braves' bullpen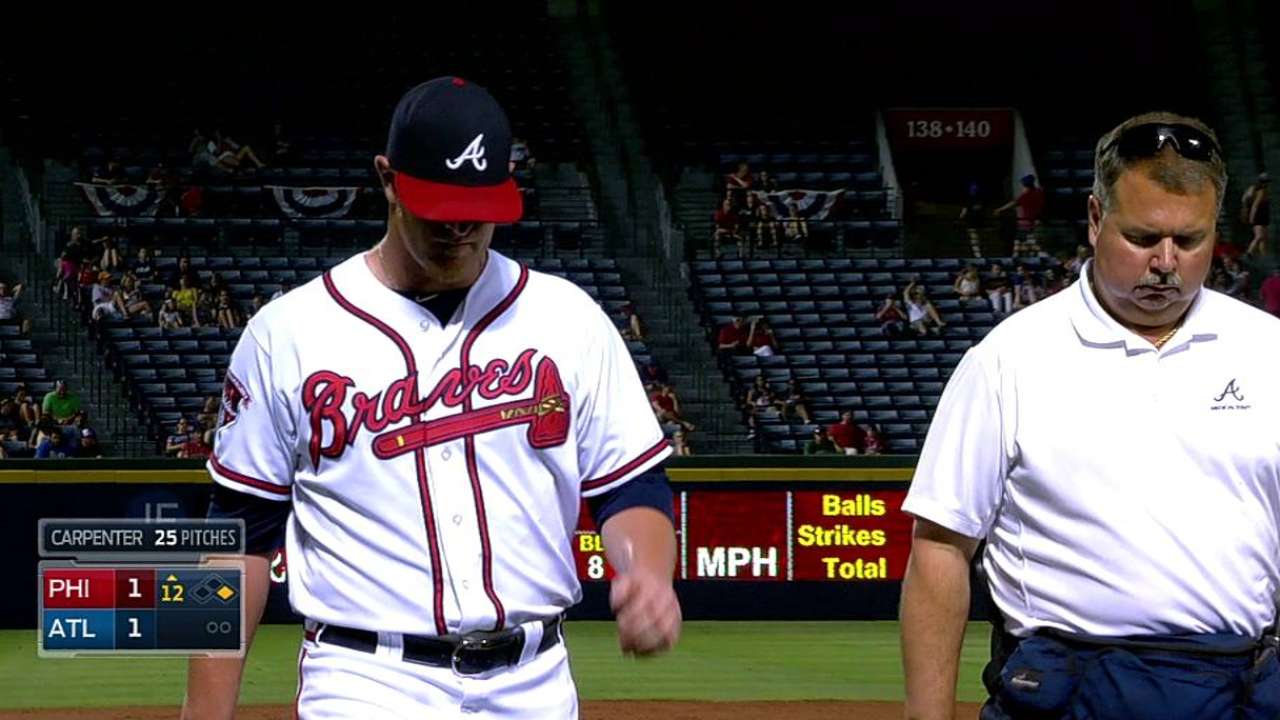 HOUSTON -- The Braves have benefited from the return of a healthy Jordan Walden. Their bullpen could soon receive yet another boost from the return of David Carpenter, who is currently on the disabled list with a strained right biceps muscle.
Carpenter is aiming to make the first of at least two rehab appearances on Saturday night for Triple-A Gwinnett. The right-handed reliever will not be eligible for activation before July 2.
When Carpenter produced a 2.42 ERA through his first 24 appearances this season, he at least resembled what he was last year, when he posted a 1.78 ERA in 56 appearances. But he allowed opponents to produce a .622 on-base percentage as he posted an 11.81 ERA in the final 10 appearances he made before going on the disabled list.
Carpenter has repeatedly said his biceps ailment had nothing to do with the disappointing results he began garnering in late May. In fairness, he was a victim of some bad luck. Opponents compiled a .750 batting average on balls in play during those 10 appearances.
"I didn't really want this much rest," Carpenter said. "But maybe it's a blessing in disguise and gets everything back to where it needs to be and get back to what I know I can do."
Mark Bowman is a reporter for MLB.com. This story was not subject to the approval of Major League Baseball or its clubs.