Hamels posting All-Star-type stats in abbreviated '14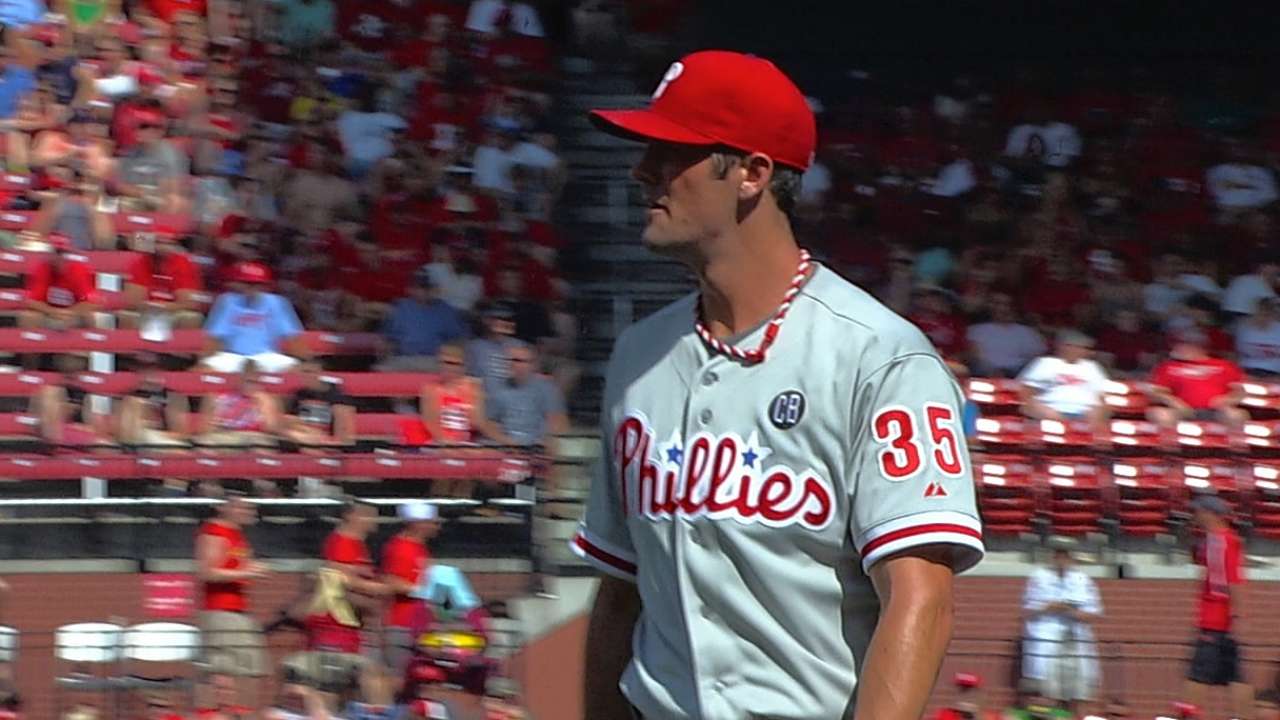 PHILADELPHIA -- Cole Hamels has had quite an interesting season.
Hamels, who will start Thursday night against the Marlins at Citizens Bank Park, started the season on the disabled list, but he would be considered a strong candidate to make the National League All-Star team based on a few numbers. He ranks ninth in the NL in ERA (2.76), 10th in opponents OPS (.652) and fifth in strikeouts per nine innings (9.20).
But because of some of the lowest run support in baseball -- a 3.75 run support average is 36th out of 51 qualifying NL pitchers -- he is just 2-4.
Most folks understand a pitcher only controls his win-loss record so much, but if there is a close call between two pitchers, the one with the winning record is going to beat the one with the losing record every time.
"Anyone would be frustrated pitching the way he has pitched and having little to show for it," Phillies manager Ryne Sandberg said. "It starts with getting some run support, play defense and when a guy is pitching like that, have something to show for it."
Austin Laymance is a reporter for MLB.com. Follow him on Twitter at @jalaymance. Todd Zolecki is a reporter for MLB.com. This story was not subject to the approval of Major League Baseball or its clubs.