Rookie Giles stars with more than just fastball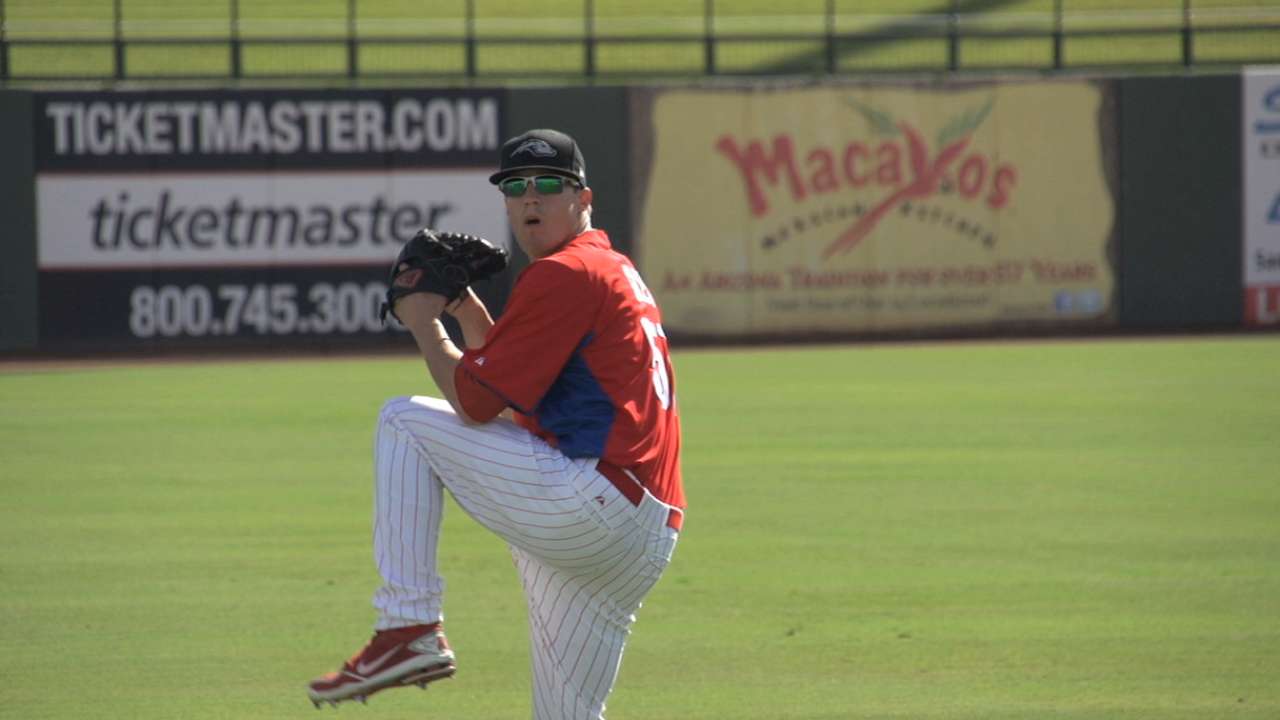 PHILADELPHIA -- Ken Giles is known for his 100-mph fastball, but Phillies manager Ryne Sandberg has been just as impressed by the rookie reliever's slider and presence on the mound.
Over his first six innings with the Phillies, Giles has 12 strikeouts. The right-hander gave up a home run to the first batter he faced in the big leagues, but has since allowed just one hit and two walks.
"Nothing seems to bother him," Sandberg said before Wednesday's game against the Marlins. "His control is a few notches better than when we saw him in Spring Training. Good demeanor about him. He looks real confident."
Giles, 23, has found success using his overpowering fastball early in the count, and then mixing in an improved slider to fool hitters sitting on the heater.
"That's a tough combination," Sandberg said. "The hitters have to be on the fastball, because that's a pitch that's a reaction thing. He's getting flinches and all kinds of bad swings and check swings. ... He's even thrown two or three fastballs and then thrown the breaking ball not even close and gotten half swings out of that. It really says a lot, either him hiding the ball, the velocity or both, the deception, all those things."
Austin Laymance is a reporter for MLB.com. Follow him on Twitter at @jalaymance. Todd Zolecki is a reporter for MLB.com. This story was not subject to the approval of Major League Baseball or its clubs.