Votto to be given reprieve during road trip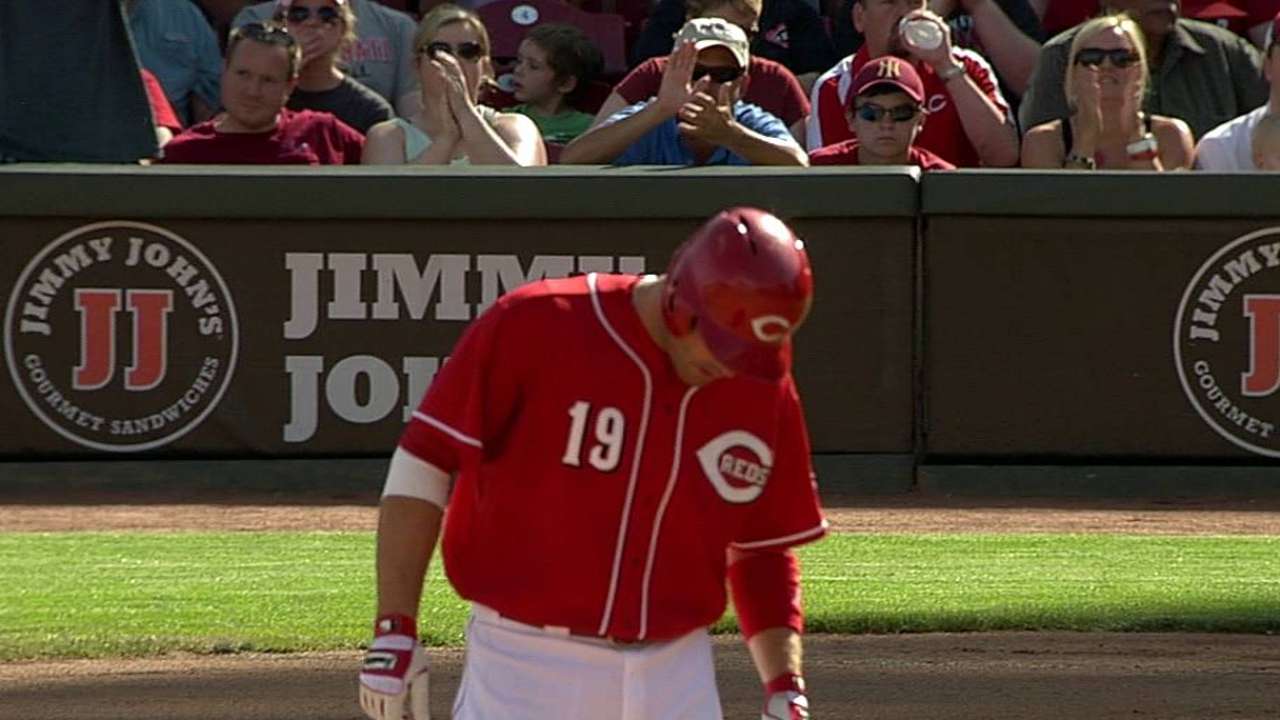 CHICAGO -- Joey Votto is not one to ask for a day off. Generally speaking, something has to force him off the field.
During seasons in which Votto has been completely healthy, he hasn't missed many games. He played in 151 games in 2008, 150 in '10, 161 in '11 and all 162 games last season.
Votto missed nearly a month this season with a strained left quadriceps. Since coming off the disabled list on June 10, Votto has started all 14 games, in which he's hit .278/.385/.370.
Reds manager Bryan Price said Votto will likely be given a day off at some point during the club's current 10-game road trip.
"We talk fairly regularly, and he's doing the things that I think he feels he needs to do to continue to be productive," Price said. "As I've mentioned before, I don't know if we'll every see him at 100 percent over the course of the season. With that being said, he hasn't felt there's any reason at all to have taken him out of the lineup."
Votto's .278 average since returning to action is solid, but his slugging percentage is well below his norm. He has five doubles and no homers in the 14 games since he was activated. Has the quad affected his power?
"I don't think its the fault -- if he's scuffled a little bit, it's been because of the wear and tear," Price said.
Joe Popely is an associate reporter for MLB.com. Carrie Muskat contributed to this story. This story was not subject to the approval of Major League Baseball or its clubs.