Renteria mulling unorthodox bullpen maneuvers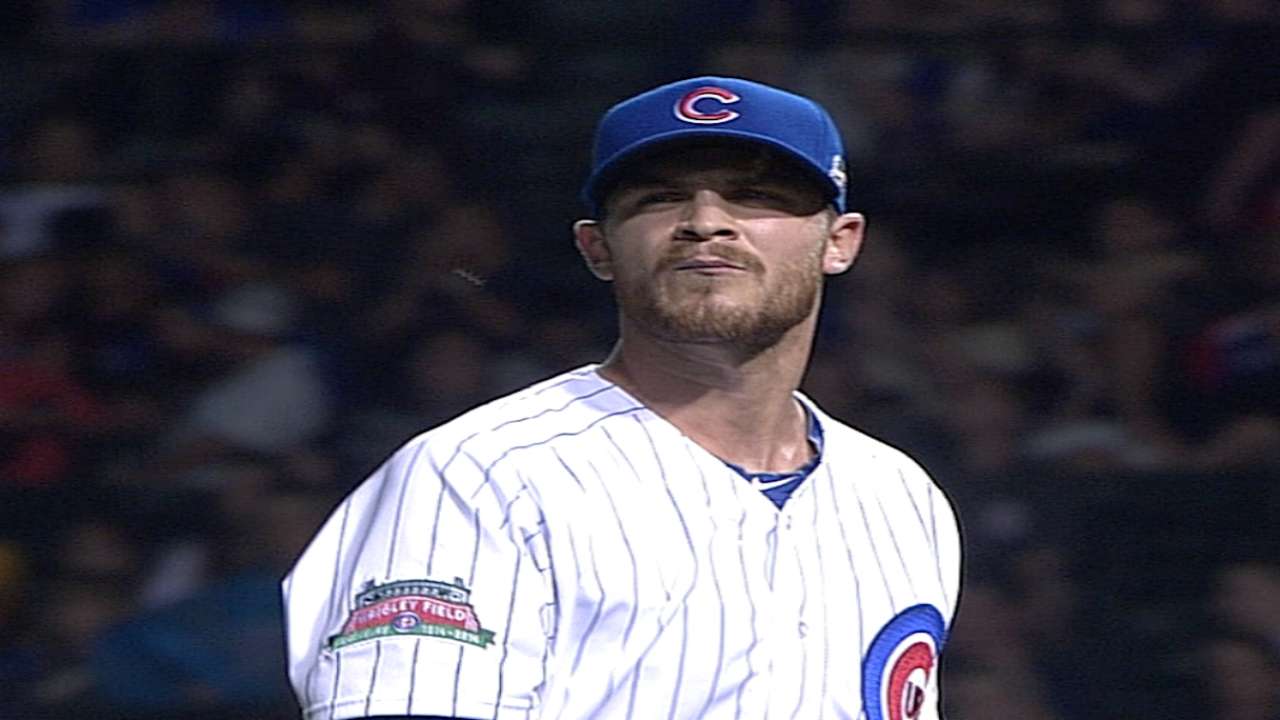 CHICAGO -- In the eighth inning Tuesday, Cubs manager Rick Renteria used four different relievers. Has Renteria ever considered just moving one of his pitchers to the outfield for one batter, then having him pitch again that inning so he doesn't have to use everyone in the bullpen?
"I've thought about it," Renteria said. "I haven't done it yet, but I've talked about it all season."
Actually, Renteria came close to doing just that on Tuesday in the eighth.
"It's a conversation I've had in the past with some of my coaches," Renteria said.
It's not out of the question. Lou Piniella did that in July 2009 in a game with Sean Marshall, moving the left-hander to left field for one batter to bring in a right-hander, then having him return to the mound.
"I've spoken to the pitchers when I'm out there every now and then and say, 'Hey, there might be a time when it could happen,'" Renteria said. "It's not uncommon. Pitchers are good athletes."
Carrie Muskat is a reporter for MLB.com. She writes a blog, Muskat Ramblings, and you can follow her on Twitter @CarrieMuskat. This story was not subject to the approval of Major League Baseball or its clubs.