Abreu believes Home Run Derby affects swing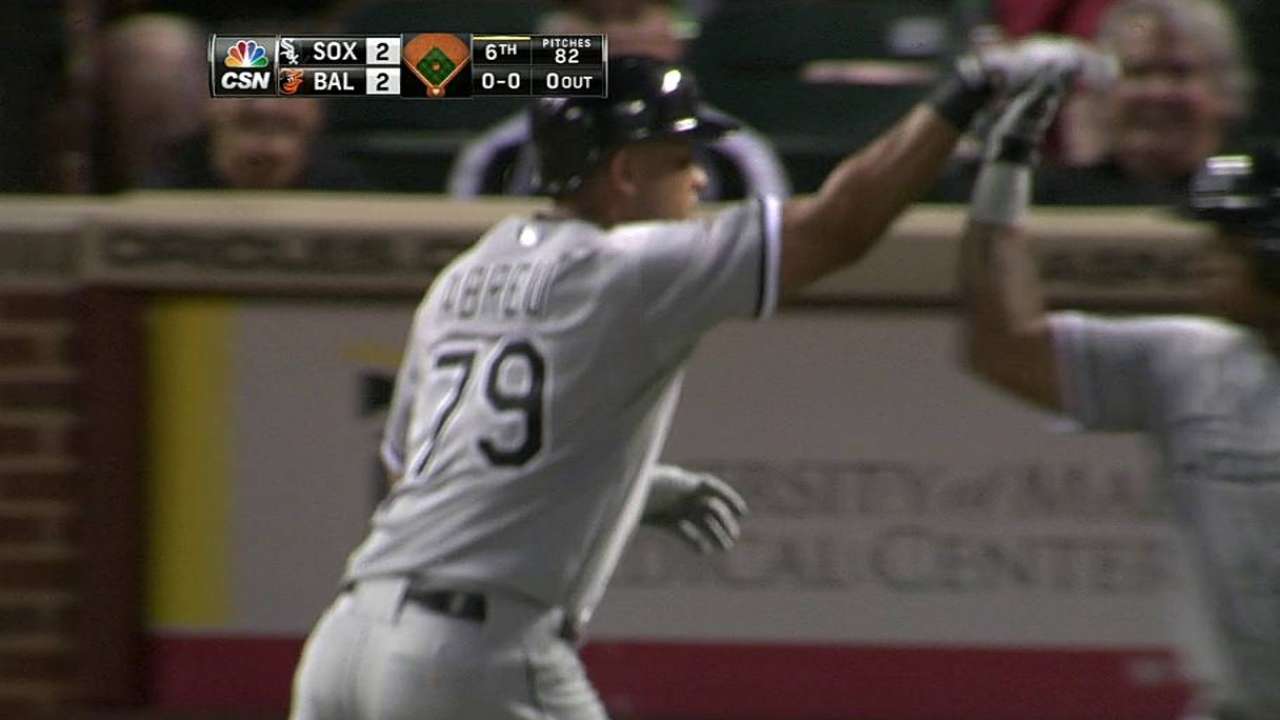 BALTIMORE -- Jose Abreu has been through the home run derby drill before, so he's not particular keen about competing in this year's Gillette Home Run Derby if he scores an invite from American League captain Jose Bautista.
The first baseman competed in five contests in Cuba and found that they typically hurt his swing.
"I change my whole mental approach when I go there," Abreu said through a translator. "It messes with my mind. I never go to the plate trying to hit home runs. It's something that I'm blessed with and it happens, but I never go trying to hit home runs, so I feel like when I have gone to these things, it has been not beneficial to me afterward."
Entering play Wednesday, Abreu ranked third in the Majors with 22 home runs and led the American League with a .607 slugging percentage, despite missing 14 games with left ankle tendinitis. As of Monday, when All-Star voting totals were last updated, Abreu was behind only Miguel Cabrera at first base. Abreu trailed the reigning MVP by about 800,000 votes.
With his impressive rookie season, Abreu has a strong chance to be named an All-Star even if he's not voted in by the fans and would be an attractive choice to participate in the Home Run Derby on July 14 at Target Field.
Unfortunately for baseball fans, that opportunity isn't quite as attractive to him.
"Right now, it's not a priority for me," Abreu said. "My priority is to play for the team. If this is something that I have to do, I'll do it, but that's something that is not a priority in my mind right now."
Fans can cast their votes for starters at MLB.com -- online or on a mobile device -- using the 2014 All-Star Game MLB.com Ballot Sponsored by Experian until Thursday, July 3, at 10:59 p.m. CT. The 2014 All-Star Game will be played at Target Field on Tuesday, July 15 on FOX.
David Wilson is an associate reporter for MLB.com. This story was not subject to the approval of Major League Baseball or its clubs.