Aramis starting Classic would be Crew milestone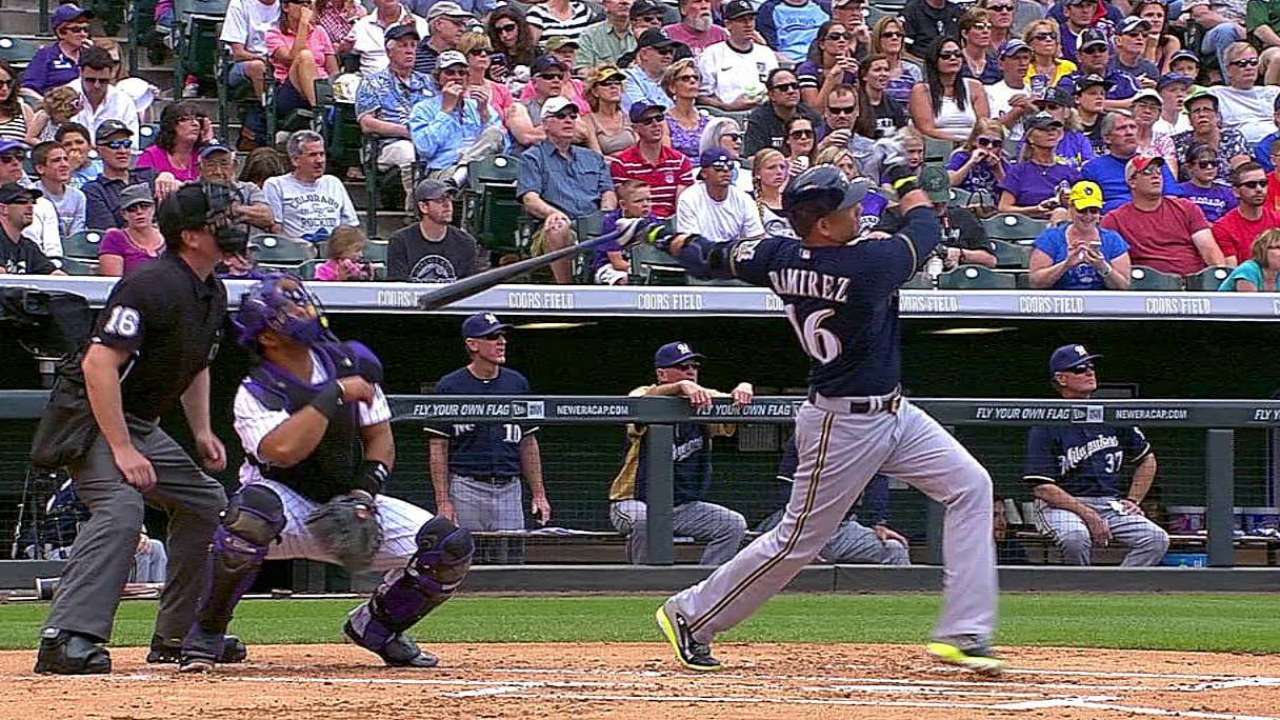 MILWAUKEE -- When several Brewers made huge jumps in the latest round of All-Star Game balloting results, released on Monday by Major League Baseball, perhaps the biggest surprise was the surge of third baseman Aramis Ramirez, who went from fourth to first place among third basemen in the National League.
Ramirez is no stranger to the Midsummer Classic -- he started for the NL in 2005 and was a reserve in the '08 game, both as a member of the Cubs. But if fans choose Ramirez to start this year, it would be a milestone for the Brewers, who have not had a third baseman start the All-Star Game since Paul Molitor in 1988.
The veteran Ramirez has certainly made a case for himself this year, despite missing several weeks with a left hamstring strain. Ramirez entered Wednesday batting .290 with 10 home runs and a .490 slugging percentage. He recently moved into sixth place on the all-time list of career home runs for third basemen, passing Matt Williams with No. 360.
Ramirez said he'd be happy to make the trip to Minneapolis next month, but he's more excited about contributing to a Brewers team that boasts several potential All-Star selections.
"If I go, it's fun for me and my family," Ramirez said. "If not, I get four days off and get to go home. For me, it's really a win-win situation. For now, my focus is just trying to win games. We've got a really good thing going here. We're in first place, and that's my main focus right now."
Fans can cast their votes for starters at MLB.com -- online or on a mobile device -- using the 2014 All-Star Game MLB.com Ballot Sponsored by Experian until Thursday, July 3, at 11:59 p.m. ET. The 2014 All-Star Game will be played at Target Field on Tuesday, July 15 on FOX.
Caitlin Swieca is an associate reporter for MLB.com. This story was not subject to the approval of Major League Baseball or its clubs.