Online balloting the only way to vote for Rays
Three-time All-Star Longoria ranks fourth among AL third basemen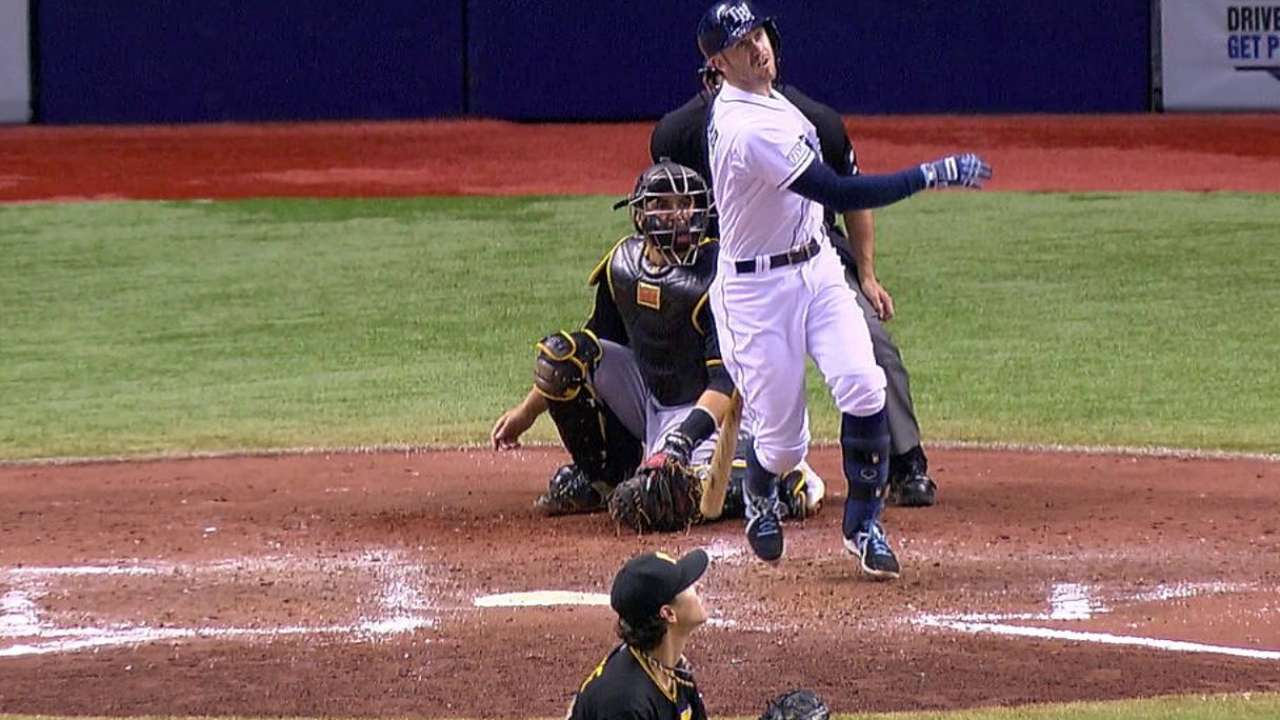 ST. PETERSBURG -- Wednesday afternoon's game offered Rays fans their final opportunity for in-stadium voting at Tropicana Field. After that, the only way for Rays fans to cast a vote for their favorite players will be online.
Evan Longoria is the only Rays position player to rank in the top five in the voting or the top 15 for the outfield (a list from which three players will be chosen). Longoria entered the week in fourth place among American League third basemen behind the Athletics' Josh Donaldson, Adrian Beltre of the Rangers and Manny Machado of the Orioles.
Longoria, who has been on three AL All-Star teams, entered Wednesday afternoon's action hitting .264 with 10 home runs and 36 RBIs.
The 2014 All-Star teams will be unveiled on the 2014 MLB All-Star Game Selection Show during the weekend of July 5-6, with further details to follow on MLB.com. The AL will have nine elected starters via the fan balloting program, while the NL will have eight fan-elected starters. Pitchers and reserves for both squads -- totaling 25 for the NL and 24 for the AL -- will be determined through a combination of "Player Ballot" choices and selections made by All-Star managers Mike Matheny (NL) and John Farrell (AL).
In addition to Longoria, this year's Rays nominees include: James Loney, first base; Ben Zobrist, second base; Yunel Escobar, shortstop; Ryan Hanigan, catcher; Matt Joyce, DH; and David DeJesus, Wil Myers and Desmond Jennings in the outfield.
Last year, the Rays were represented by left-hander Matt Moore, who is out for the season after Tommy John surgery, and Zobrist, who filled a nice niche with his ability to play well at several positions.
Bill Chastain is a reporter for MLB.com. This story was not subject to the approval of Major League Baseball or its clubs.