Hanigan, Escobar sit; both to return Friday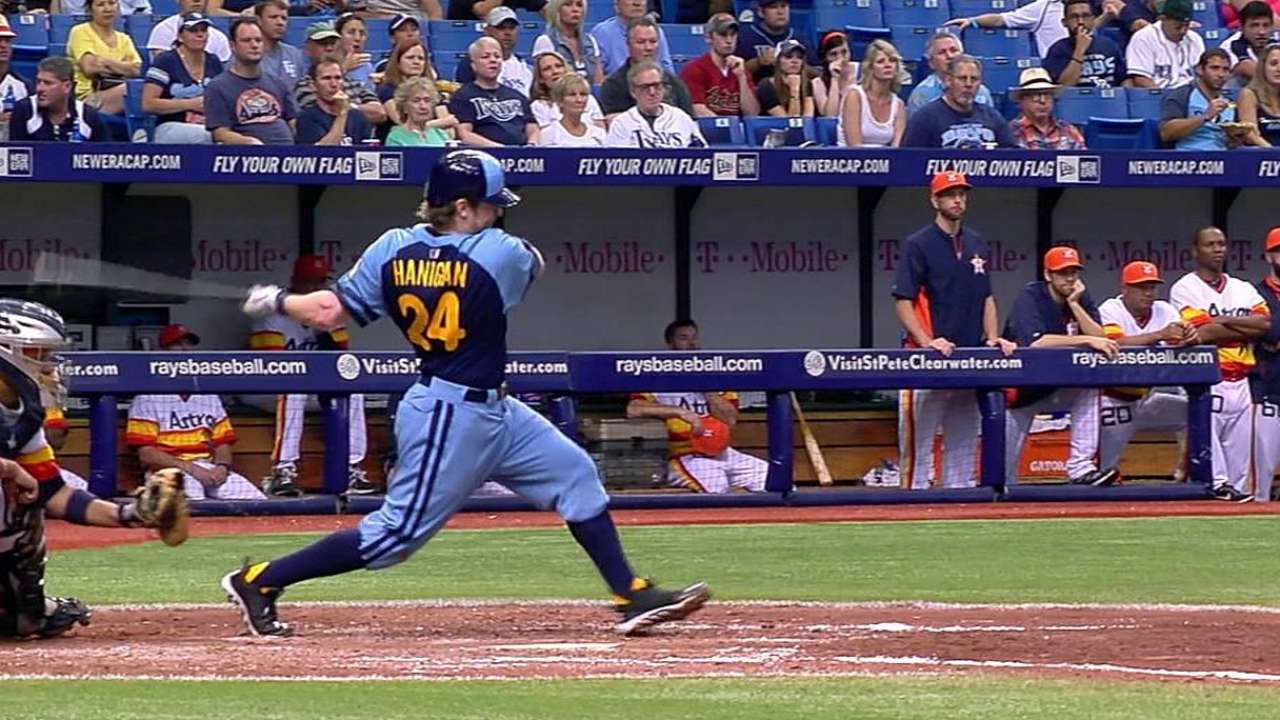 ST. PETERSBURG -- Catcher Ryan Hanigan (stiff neck) and shortstop Yunel Escobar (sore right shoulder) were not in the starting lineup for Wednesday afternoon's game against the Pirates.
Hanigan was a late scratch Tuesday night when he showed up with a stiff neck.
"[Hanigan's neck is] just still a little bit stiff," Rays manager Joe Maddon said. "He probably could have played today, but [David Price started], and I'm staying with [Jose Molina] with Price."
Hanigan is expected to be ready to play in Friday's doubleheader in Baltimore.
Escobar left Tuesday night's 6-5 loss to Pittsburgh for a pinch-hitter in the eighth inning due to a sore right shoulder. He irritated his shoulder earlier in the game when he made an awkward throw.
Maddon said that by having Escobar sit out Wednesday's game before Thursday's off-day, he should be able to return to the lineup for Friday's doubleheader in Baltimore.
Bill Chastain is a reporter for MLB.com. This story was not subject to the approval of Major League Baseball or its clubs.