Cole to return from DL for Saturday's start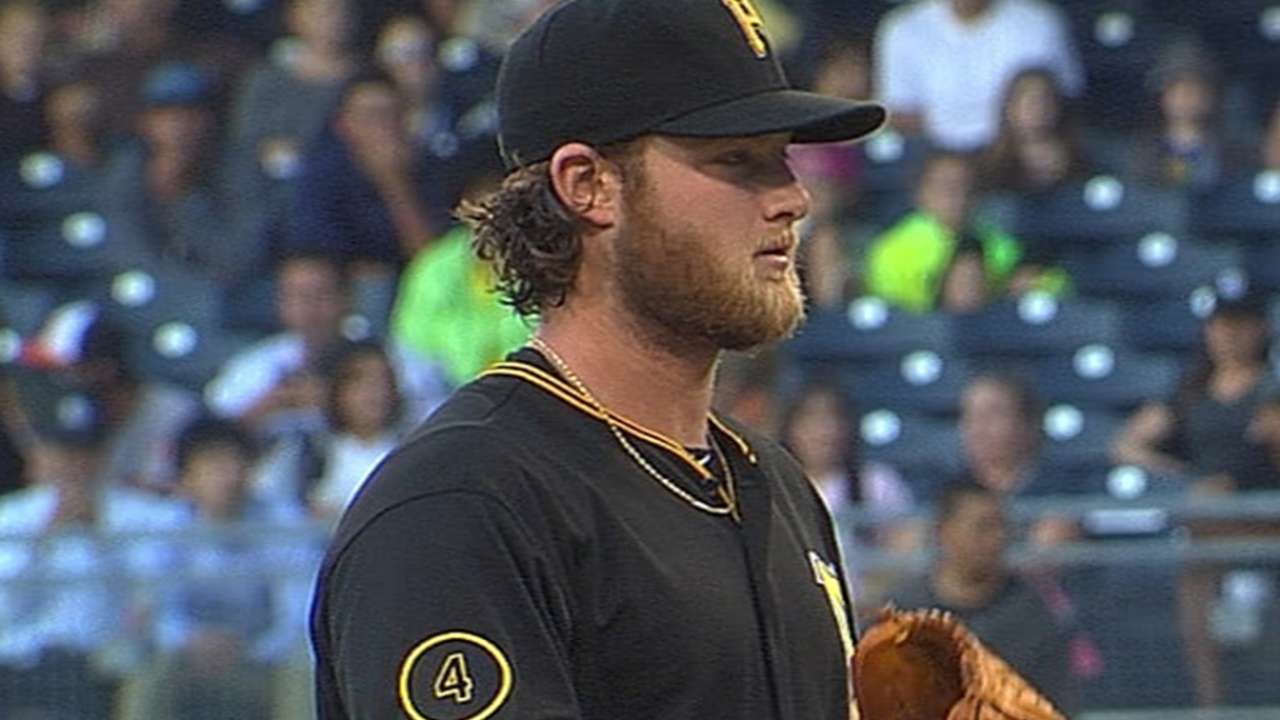 ST. PETERSBURG -- Pirates right-hander Gerrit Cole will start Saturday's game against the Mets in Pittsburgh, manager Clint Hurdle announced Wednesday. He has been on the disabled list with right shoulder fatigue since June 8.
Cole's status had been up in the air, much like the rest of the Pirates' weekend pitching lineup. While Hurdle committed to Cole, he said the team had not made any decisions yet about the rotation as a whole.
"I'll give you this: Cole's starting Saturday," Hurdle said. "We're in discussions now about what that'll do to the rotation. We'll have those discussions starting tomorrow, and we'll get you updated on what we have. There's a lot of possibilities.
"I don't want to lead into anything. I don't have any thoughts along those lines."
Cole is 6-3 with a 3.64 ERA in 12 starts this season. He threw a six-inning, 84-pitch simulated game at Tropicana Field on Monday as part of his rehab.
As for who will start against the Mets in the first two games of the four-game series, the Pirates have listed Vance Worley (1-0, 1.98 ERA in two starts) as the probable starter for Thursday and Brandon Cumpton (3-2, 4.93 ERA in eight starts) as the probable starter for Friday.
Hurdle said there were no changes on that front as of Wednesday.
David Adler is an associate reporter for MLB.com. This story was not subject to the approval of Major League Baseball or its clubs.