Escobar to sit out finale with sore shoulder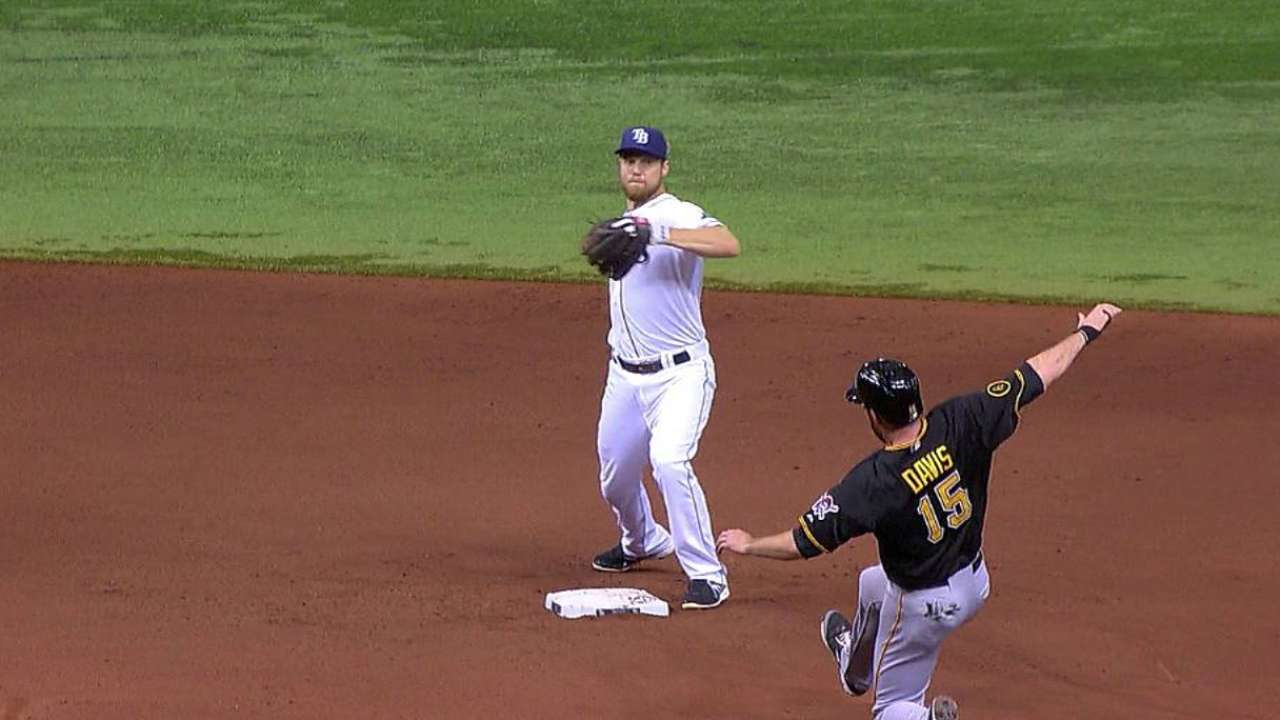 ST. PETERSBURG -- Yunel Escobar left Tuesday night's game for a pinch-hitter in the eighth inning of the Rays' 6-5 loss to the Pirates due to a sore right shoulder.
Rays manager Joe Maddon said the shortstop irritated his shoulder earlier in the game when he made an awkward throw. He added that Escobar will not be in the lineup in the finale of the Rays' three-game series against the Pirates on Wednesday afternoon.
"Escobar is a little sore in his throwing shoulder," Maddon said.
Maddon explained that by having Escobar sit out Wednesday's game then having an off-day on Thursday, he should be able to be back in the lineup by Friday, when the Rays travel to Baltimore to play a doubleheader against the Orioles.
Escobar is hitting .244 with four home runs and 22 RBIs in 77 games this season.
Bill Chastain is a reporter for MLB.com. This story was not subject to the approval of Major League Baseball or its clubs.