Slumping Bogaerts moves down to seventh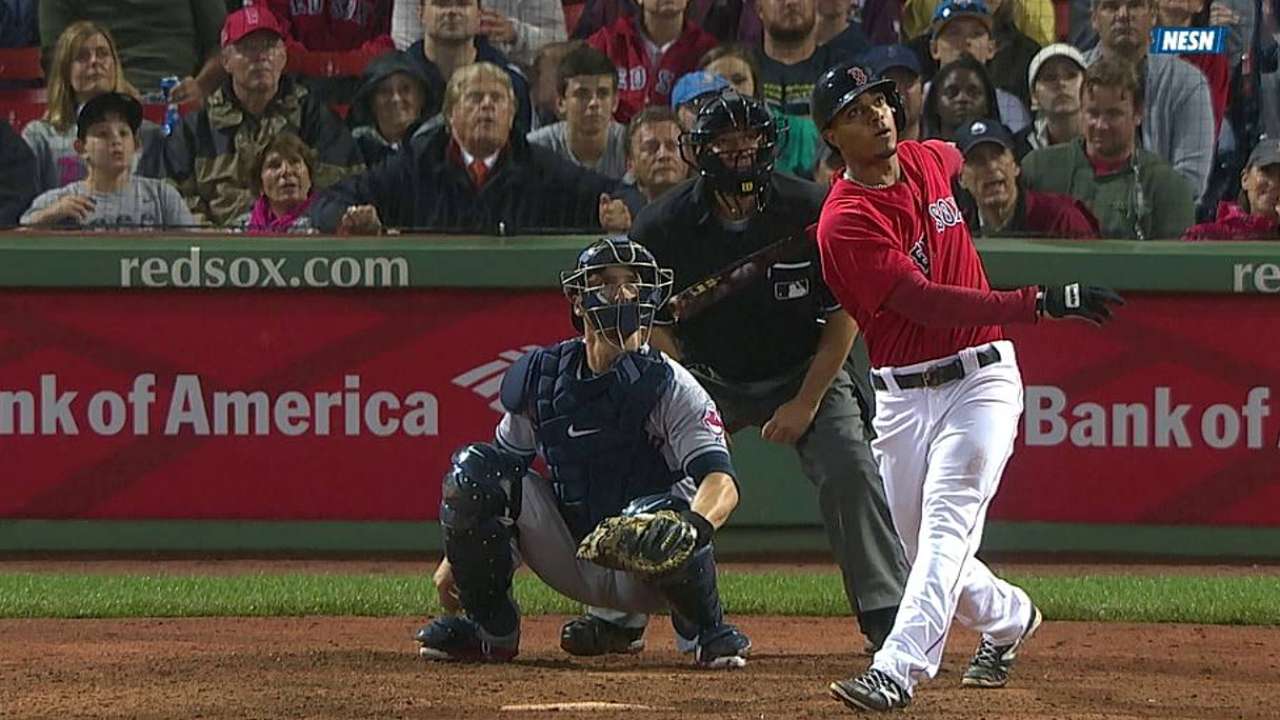 SEATTLE -- It was roughly a month ago that Xander Bogaerts caught fire and was elevated to the No. 2 spot in manager John Farrell's batting order. But on Tuesday night, a slumping Bogaerts was dropped down to seventh against Mariners right-hander Erasmo Ramirez.
It marked the first time since May 22 that Bogaerts started a game batting somewhere besides second.
In his last 52 at-bats entering Tuesday, Bogaerts had produced just five hits. His average went from .304 to .260 between June 3-23.
His mentality at the moment?
"Coming in to the park every day being yourself and trusting yourself that it will turn around soon," said Bogaerts. "It's not the situation you want to be in, going through something like this. But you've got to go through it and really see what kind of person you are."
The Red Sox still have a lot of confidence in Bogaerts.
"He's missed some pitches," said Farrell. "Can't say that he's been out front. He's just missed some pitches in the strike zone. So he moving down the lineup is for a couple of reasons. One, to give him a little bit of a breather. Two, to break up the run of left-handers in the bottom part of the order."
The one thing Bogaerts never shows a hint of is panic.
"Every at-bat is a new one," said Bogaerts. "Yesterday, I got a tough break on a 3-2 pitch that wasn't even close. When something's going wrong, a lot of things are going wrong. There's no excuses. You've got to go out there and try to perform better to help the team."
Ian Browne is a reporter for MLB.com. Read his blog, Brownie Points, and follow him on Twitter @IanMBrowne. This story was not subject to the approval of Major League Baseball or its clubs.