As Buchholz returns, Workman staying in rotation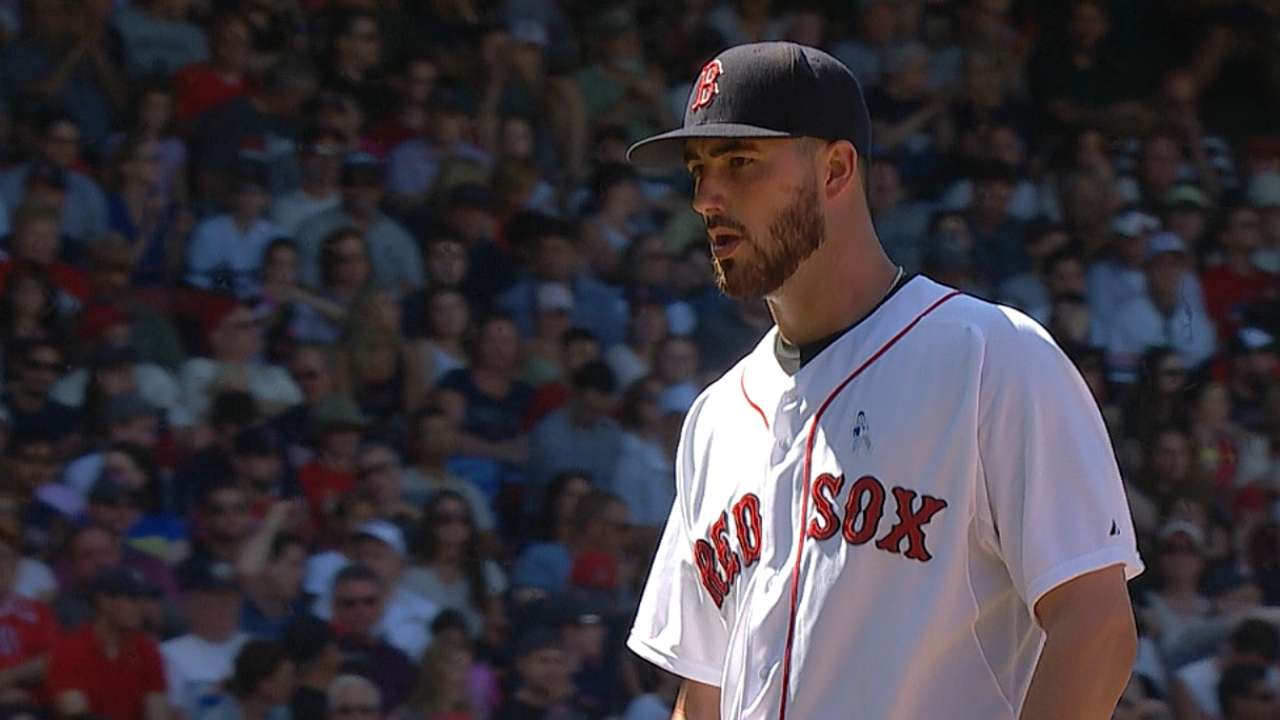 SEATTLE -- There are a lot of moving parts with the Red Sox's rotation at the moment, but this is what can be gathered at this point.
Clay Buchholz will be activated from the disabled list in time to pitch Wednesday against the Mariners, manager John Farrell officially announced on Tuesday.
Brandon Workman's six-game suspension ended Tuesday and he will remain in the rotation and could start as early as Friday against the Yankees.
As for lefty Felix Doubront, he will be available out of the bullpen for the final two games in Seattle and probably part of the weekend series at Yankee Stadium. However, Farrell also mentioned Doubront perhaps slotting back into the rotation for a start against the Cubs, who are at Fenway Park from June 30-July 2.
Then there is Rubby De La Rosa, the hard-throwing righty who is 2-2 with a 2.51 ERA in his five starts.
Farrell was non-committal when asked if De La Rosa would have to go back to Triple-A Pawtucket.
"Preference would be to keep him in the rotation," said Farrell. "As strong as he's been, as efficient as he's been, he's been outstanding. He's done everything within his abilities to affect our planning going forward."
Sometimes it comes down to roster flexibility. Earlier this season, Workman was sent down to the Minors only because he had options.
But with the Red Sox scratching for wins at this point of the season, there is a realization that they need to go with their best pitchers.
"This is still a bottom line game," said Farrell. "We're conscious of that. You could say that the easy move would be, 'Well, a guy's got options.' And you save the depth and you send a guy back to Triple-A. Well, it just so happens that he's performed as good as anyone on our staff, and everyone sees that, and that's Rubby and in Brandons' case. We've got to take a look at every possibility and every option available, every combination available, to get to where we're at the normal allotment of pitches and position players."
When Buchholz is activated Wednesday, the Red Sox will presumably have to take a pitcher off the roster. That will still leave them with 13 pitchers.
However, if Shane Victorino is activated Friday, another pitcher will likely come off the roster so that Boston can go with the more traditional allotment of 12 pitchers and 13 position players.
Ian Browne is a reporter for MLB.com. Read his blog, Brownie Points, and follow him on Twitter @IanMBrowne. This story was not subject to the approval of Major League Baseball or its clubs.