Marshall undergoes season-ending surgery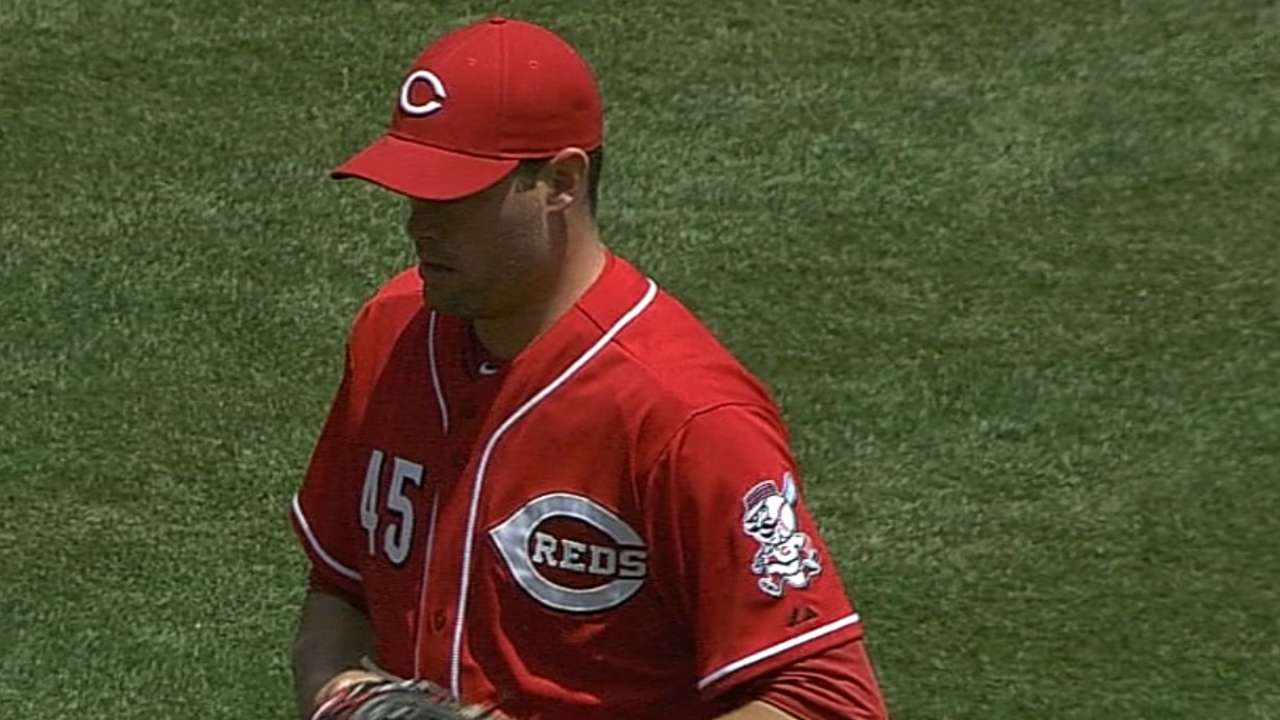 CHICAGO -- Reliever Sean Marshall underwent season-ending arthroscopic surgery on Tuesday morning to clean out his left shoulder and infuse stem cells to facilitate healing.
"Very, very optimistic feeling that the surgery went well and that we can be optimistic about a full recovery," manager Bryan Price said.
The Reds acquired Marshall from the Cubs via trade before the 2012 season, in which he posted a 2.51 ERA in 61 innings as the club's setup man. Since that successful debut season with Cincinnati, he's had trouble staying on the field because of shoulder issues.
Marshall was twice placed on the disabled last season, and ultimately pitched just 10 1/3 innings. The left-hander opened the 2014 season with a sore shoulder and was activated on April 19, only to land on the DL again Saturday with more soreness.
The Reds moved Marshall to the 60-day DL on Friday when it became clear surgery was necessary. He tossed just 14 innings this season, posting a 7.71 ERA.
Joe Popely is an associate reporter for MLB.com. This story was not subject to the approval of Major League Baseball or its clubs.