Shoulder discomfort keeps Hanley out of lineup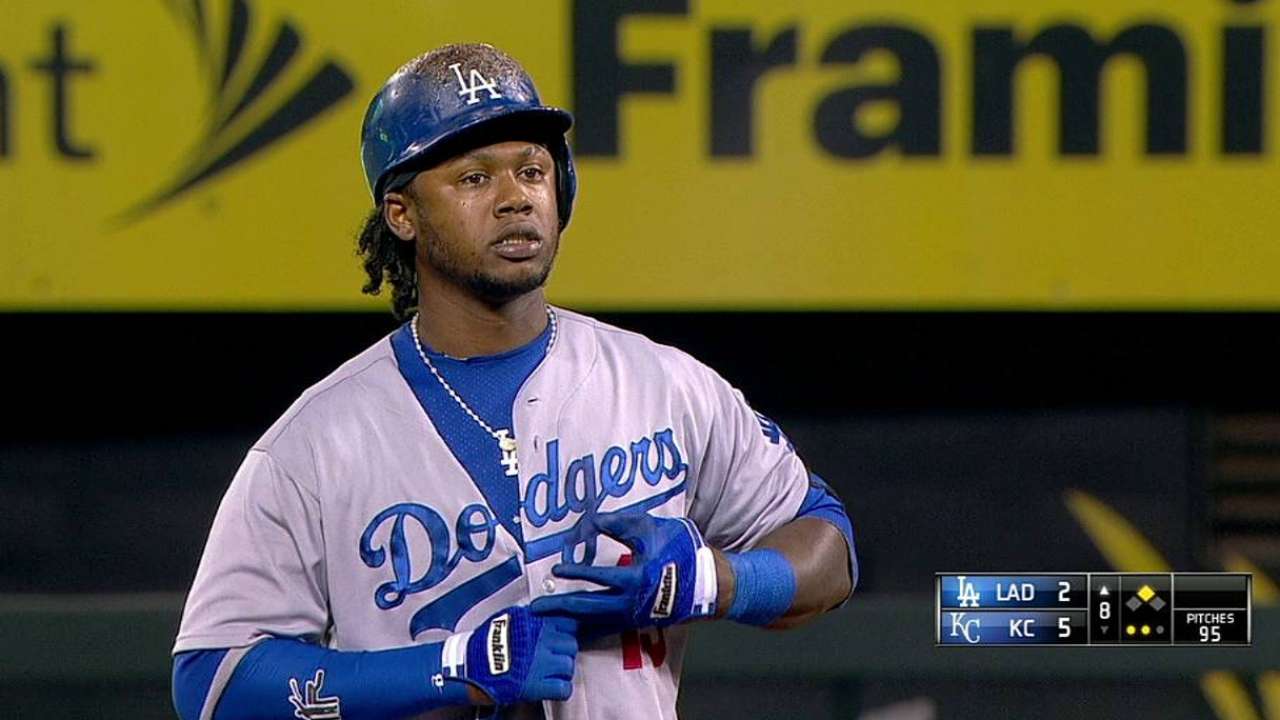 KANSAS CITY -- Dodgers shortstop Hanley Ramirez couldn't start Tuesday because of recurring discomfort in his arthritic right A/C joint at the top of his shoulder, where he received a cortisone injection two weeks ago.
The injury previously bothered Ramirez while throwing, but manager Don Mattingly said for the first time Ramirez reported discomfort while batting Monday night, when he went 1-for-4 with a two-run double.
Mattingly said he "hasn't heard anything about" another cortisone shot, but Ramirez did not participate in any pregame on-field activities nor did he speak with reporters.
"At this point, I'm not that concerned," Mattingly said. "He's had a little of this over the last couple of years and we've always been able to give him treatment. If this persists, we'll have to get testing done, but I don't see it. He's day to day. I don't look at it like it will be a big thing."
Ramirez was the designated hitter Monday night and was expected to start at shortstop Tuesday night with Clayton Kershaw on the mound. It was Ramirez's throwing error that cost Kershaw a perfect game in his no-hitter against Colorado last week.
Carlos Triunfel started at shortstop for the Dodgers on Tuesday night. Yasiel Puig was the designated hitter and Jamie Romak the right fielder.
Dee Gordon also was out of the lineup with a scheduled day off against lefty Danny Duffy. Miguel Rojas started at second base, giving the Dodgers three players (Romak, Triunfel and Rojas) with less than one year service time at the bottom of their batting order.
Ken Gurnick is a reporter for MLB.com. This story was not subject to the approval of Major League Baseball or its clubs.