Rays not rushing Hellickson back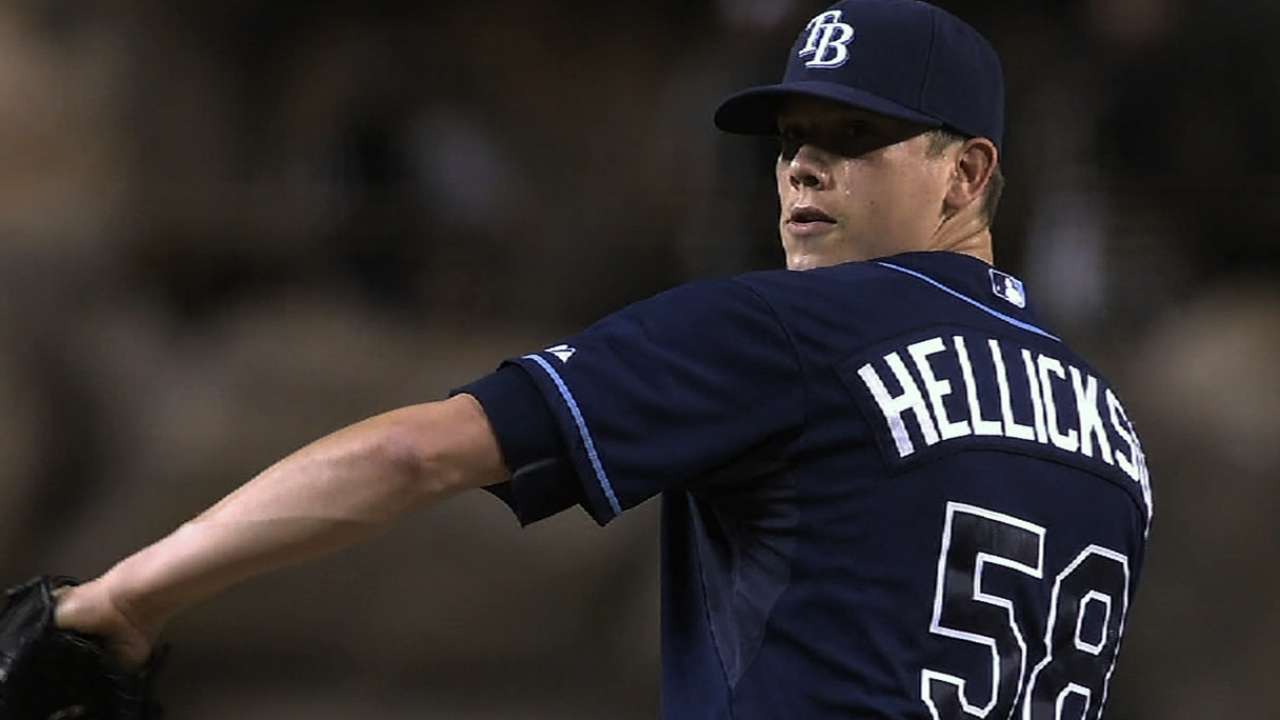 ST. PETERSBURG -- Jeremy Hellickson will make a fifth rehab start for Triple-A Durham.
Hellickson (right elbow) gave up six runs (five earned) in five innings for Durham in his fourth rehab start Sunday night. Included in his line were a home run, eight hits and seven strikeouts.
Despite the numbers, Rays manager Joe Maddon said that Hellickson "pitched much better."
"Right now, I think the plan is to see how it goes," said Maddon, who noted that the decision is based on performance and the health of the right-hander. "The guy's coming off surgery, and he's kind of getting to the point now where he'd be like getting off Spring Training. So I think you have to understand, the guy hasn't pitched in a while. He's coming off surgery.
"He's kind of going through Spring Training. And we want him to be performing well before he comes here. Even if he needs a little longer than one more start, I don't think there's anything to be read into it, other than he needs more time to pitch at the level he's capable of. Pure and simple. If he's not ready, he's not ready, performance-wise. But health-wise, he seems to keep getting better."
Maddon said that one of two right-handers, Alex Colome or Nathan Karns, will be called upon to make one of the starts in Friday's doubleheader at Baltimore.
Bill Chastain is a reporter for MLB.com. This story was not subject to the approval of Major League Baseball or its clubs.