Bucs activate Walker, outright Tabata to Triple-A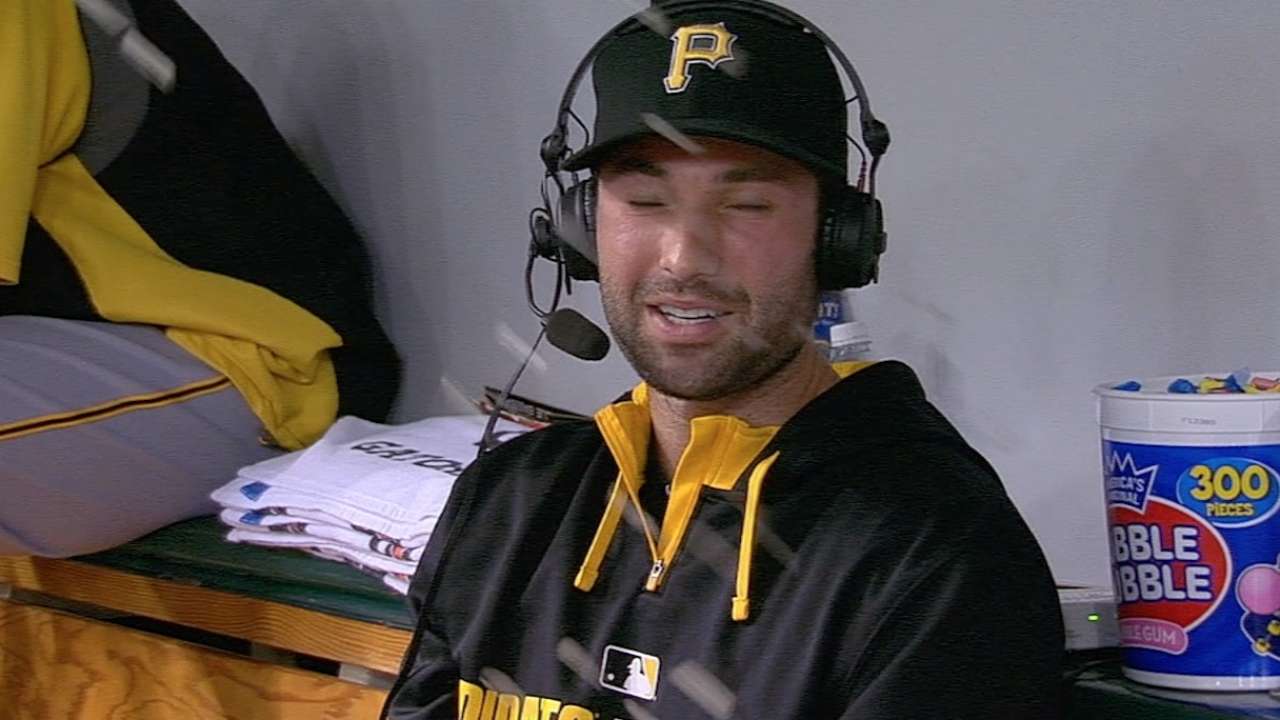 ST. PETERSBURG -- The Pirates activated second baseman Neil Walker from the disabled list on Tuesday in advance of their 6-5 win over the Rays at Tropicana Field.
Walker, who was recovering from an appendectomy, was in the starting lineup, batting cleanup and playing second. He went 0-for-3 and struck out in his first at-bat, but also drove in a run with a third-inning sacrifice fly.
"I had no problems," Walker said. "Just trying to get back in the rhythm of the game and game-speed stuff and getting my swing off and all that. So that was the biggest challenge."
He played nine innings for Class A Advanced Bradenton on Sunday and batted in a simulated game thrown by rehabbing starter Gerrit Cole on Monday. Walker was batting .280 with 11 home runs and 35 RBIs in 62 games before going on the DL.
In the corresponding roster move, Pittsburgh outrighted outfielder Jose Tabata to Triple-A Indianapolis. The Pirates had placed Tabata on waivers, which he cleared, enabling them to send him to the Minors.
"I think this was strictly a baseball move -- the best baseball move we could make for our team to be the best, most competitive team we could be moving forward," manager Clint Hurdle said.
Hurdle said that at this time, Josh Harrison is a better option for the team, as he is also a right-handed hitter and plays multiple positions, including the outfield.
Because Tabata has more than three years of Major League service time, he had the choice to accept or reject the assignment to Indianapolis, and he accepted it. Had he rejected the assignment, the Pirates would not have been responsible for the salary he is owed -- about $9 million through 2016.
Tabata was batting .289 in 62 games for the Bucs, but with Harrison and Gregory Polanco assuming the duties in right field, he had not been playing much recently.
"He knows he needs to play; he wants to play. As I encouraged him, this is a challenge," Hurdle said. "He's been a helpful player while he was here, the role that he was given he performed in a very professional matter. This is an opportunity, as it is, to go play, get more regular reps, get more at-bats."
Hurdle said that Tabata could certainly get another opportunity with the Pirates -- for example, if an injury sidelined one of their outfielders.
"Within the snap of a finger, the blink of an eye, the landscape could change here from a player personnel situation, whether it be injury or anything like that," Hurdle said.
David Adler is an associate reporter for MLB.com. This story was not subject to the approval of Major League Baseball or its clubs.