Gwynn Jr. returns from bereavement list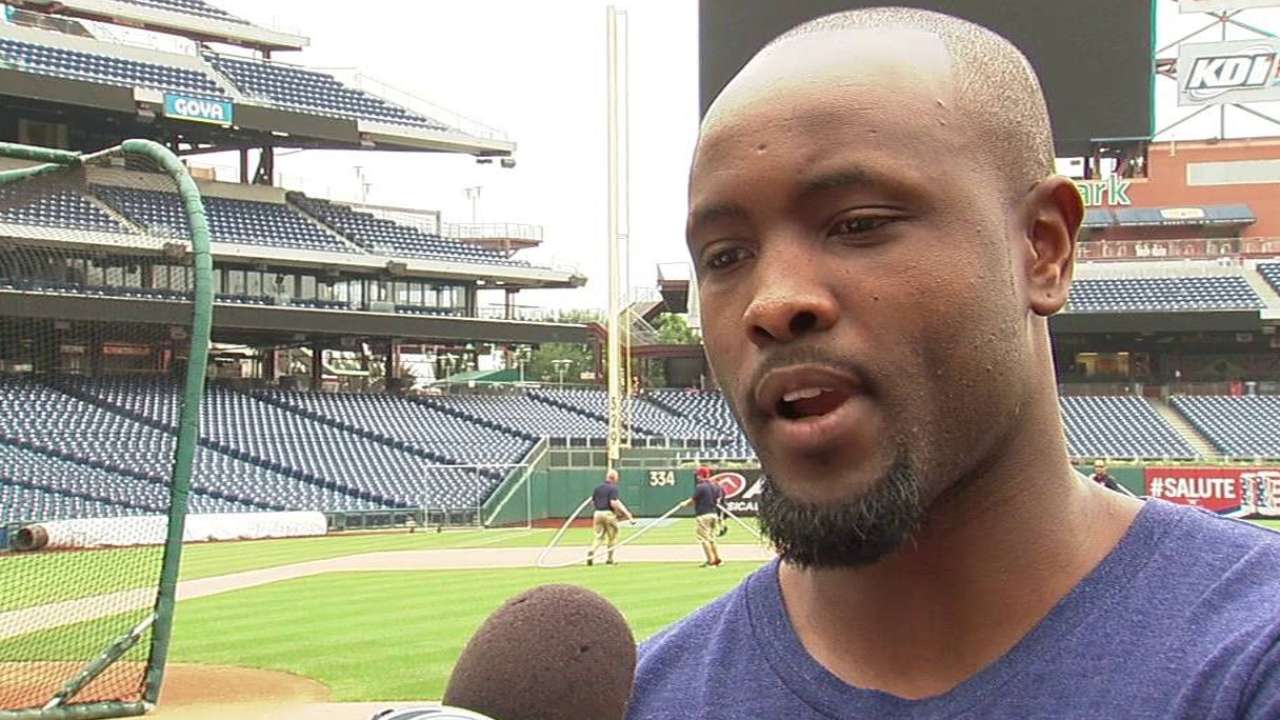 PHILADELPHIA -- Tony Gwynn Jr. rejoined the Phillies after spending the past week on the bereavement list following the death of his father Tony Gwynn.
The Phillies placed catcher Wil Nieves on the disabled list with a strained right quadriceps to make room for Gwynn on the 25-man roster.
"He said it was important for the family to get together and spend time together, and that went a long way, along with the outpouring from everywhere they went in San Diego," Phillies manager Ryne Sandberg said. "They saw the No. 19 all over the city, which doesn't surprise me at all, but he said that also went a long way with the prayers and the thoughtfulness of the whole city of San Diego and the outpouring of showing respect to his dad. But his mindset is to come back now and to help us and contribute here."
Nieves is eligible to be activated July 4 in Pittsburgh.
"They just want me to be 100 percent," Nieves said. "I'm getting way better, but knowing me, I would have pushed it, even if I would have felt it a little bit. I would have tried to play. I think it's a smart move. It's the first time in 18 years I've been on the DL. First time. So it's something new. I didn't want it to happen, but at least it's not something serious."
Todd Zolecki is a reporter for MLB.com. This story was not subject to the approval of Major League Baseball or its clubs.