Bethancourt, Peraza named to Futures Game roster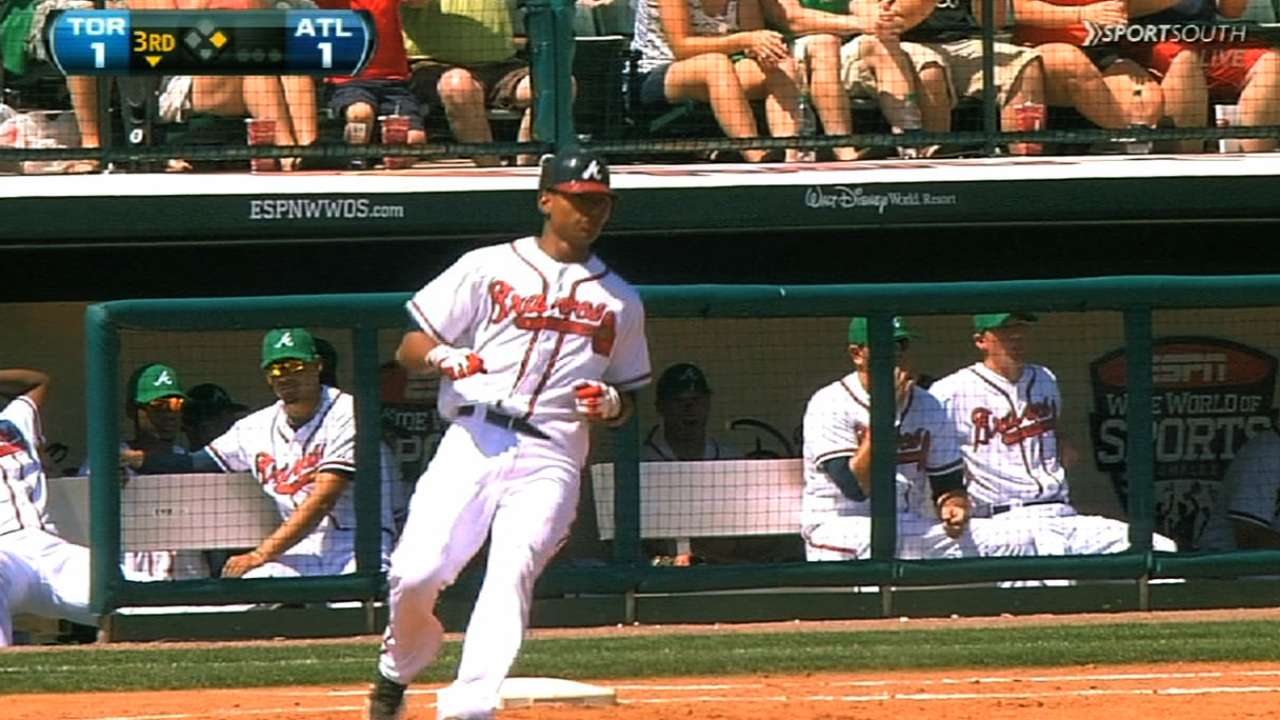 HOUSTON -- Christian Bethancourt and Jose Peraza have spent the first few months of this season providing further indication that they have the potential to be impact players once they reach the Major League level. Next month, they'll find themselves together with some of baseball's other top prospects.
Bethancourt and Peraza will serve as the Braves' representatives for the 2014 SiriusXM All-Star Futures Game, which will be played on July 13 at Minneapolis' Target Field. This annual event will pit the United States prospects against prospects who were born abroad.
While this marks the third straight season Bethancourt has been selected to participate, Peraza will be experiencing the event for the first time. Both will be part of the World roster.
Considered one of the game's top defensive catching prospects, Bethancourt started to show some promise with the bat last year, and he has continued to provide encouragement this year. The 22-year-old catcher, and No. 2-ranked Braves prospect, has hit .265 with a .658 OPS through 59 games with Triple-A Gwinnett. In the 43 games he has played dating back to April 29, he has batted .294 with a .314 on-base percentage and a .419 slugging percentage.
Peraza, ranked No. 3 in the Braves' system, has been regarded as a player who could serve as Atlanta's starting second baseman and leadoff hitter at least by the start of the 2016 season. The 20-year-old infielder was promoted after he hit .342 with 35 stolen bases (42 attempts) in 66 games with Class A Advanced Lynchburg. In the five games he has played since joining Double-A Mississippi, he has hit .522 and proven successful with two of his three stolen-base attempts.
"I saw [Peraza] in instructional league," Braves manager Fredi Gonzalez said. "He's athletic. His natural position is shortstop and now he's learning the nuances of playing second base. He's hit at every level he's been and he can also steal bases. He's got speed and thievery. That's a good combination."
Mark Bowman is a reporter for MLB.com. This story was not subject to the approval of Major League Baseball or its clubs.