Beltran no longer throwing, will only DH for now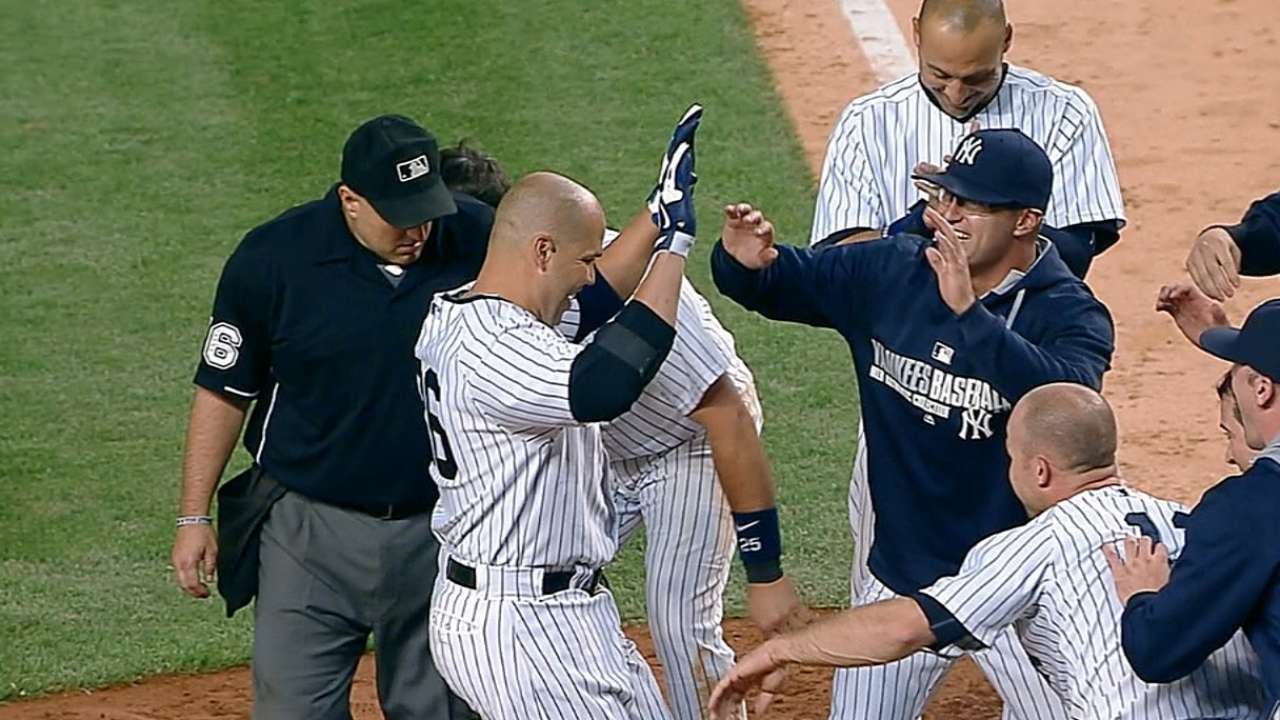 TORONTO -- Carlos Beltran's return to the outfield won't be happening anytime soon after it was revealed on Tuesday that he experienced forearm tightness while throwing over the weekend.
Yankees manager Joe Girardi said he was shutting down Beltran's return to the field, and indicated the 37-year-old would be locked into the designated hitter role for the time being.
"He's not throwing," Girardi said prior to Tuesday's game against the Blue Jays. "It kind of bothered him in a different place. A little bit, not a lot, but we just kind of shut it down."
Beltran hasn't played the outfield since he suffered a right elbow injury in May, which landed him on the 15-day disabled list. Since he was activated June 5, the veteran outfielder has only be used as a DH.
Beltran said the tightness in his forearm occurred on Sunday, and the pain is likely related to the elbow injury he sustained last month.
"It has to be compensation or something that I'm doing," Beltran said. "I was feeling pretty good [on the throwing program], but the forearm was really tight."
Girardi said the using Beltran exclusively as a DH handcuffs him from giving other Yankees position players the opportunity to slide into the role when they need a bit of rest. Players like Brett Gardner and Mark Teixeira could benefit from a day as a DH, he said.
"You'd like to be able to rotate the DH," said Girardi. "But right now, you can't."
Bryan Hoch is a reporter for MLB.com. Follow him on Twitter @bryanhoch and read his MLBlog, Bombers Beat. Jamie Ross is an associate reporter for MLB.com. This story was not subject to the approval of Major League Baseball or its clubs.