Aramis rises on list of HRs by third basemen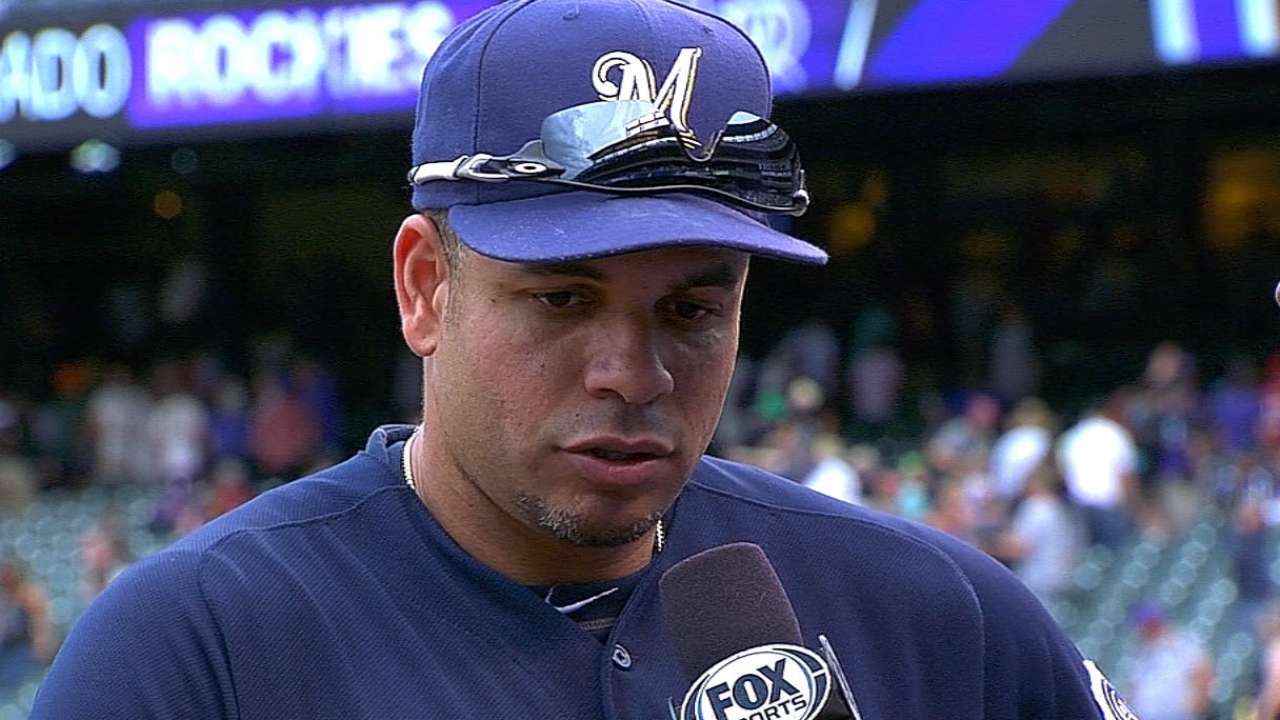 MILWAUKEE -- Aramis Ramirez did not have to look far Monday to find the man he passed the day before on baseball's all-time list of home runs by a third baseman.
Ramirez's first-inning blast on Sunday was the 360th of his career while playing that position, sixth-most in Major League history and one ahead of Nationals manager Matt Williams. In 17 seasons for the Giants, D-backs and Indians, Williams actually hit 378 homers, but only 359 at the same time he was the third baseman.
Homers at the hot corner
Most home runs all-time by a third baseman.

| Rank | Player | Home runs |
| --- | --- | --- |
| 1 | Mike Schmidt | 509 |
| 2 | Eddie Mathews | 486 |
| 3 | Chipper Jones | 389 |
| 4 | Graig Nettles | 368 |
| 5 | Adrian Beltre | 364 |
| 6 | Aramis Ramirez | 360 |
| 7 | Matt Williams | 359 |
| 8 | Gary Gaetti | 332 |
| t-9 | Ron Cey | 312 |
| t-9 | Scott Rolen | 312 |
After Sunday, Ramirez trails only Hall of Famers Mike Schmidt and Eddie Mathews, Chipper Jones, Graig Nettles and Adrian Beltre. Schmidt set the standard for third basemen with 509 home runs at that position and 548 homers overall.
"I would have [Ramirez] go to the plate in a situation I needed to get a run before anybody else I've seen at third base," said Brewers hitting coach Johnny Narron. "And I've been around some good ones. I had Beltre in Texas, and he's a good one. I respect them all, but when we've got runners in scoring position, and Aramis coming to the plate, I feel good about it."
Ramirez's 1,289 RBIs as a third baseman are fifth all-time behind Schmidt, Hall of Famer Brooks Robinson, future Hall of Famer Jones and Hall of Famer Ron Santo.
"It's bordering on Hall of Fame numbers," said Narron. "When you start talking Hall of Fame, and even being considered for the Hall of Fame, that's something."
Adam McCalvy is a reporter for MLB.com. Read his blog, Brew Beat, and follow him on Twitter at @AdamMcCalvy. This story was not subject to the approval of Major League Baseball or its clubs.