Yelich on track with scheduled rehab outings
Marlins outfielder expected to return on Sunday when eligible to come off DL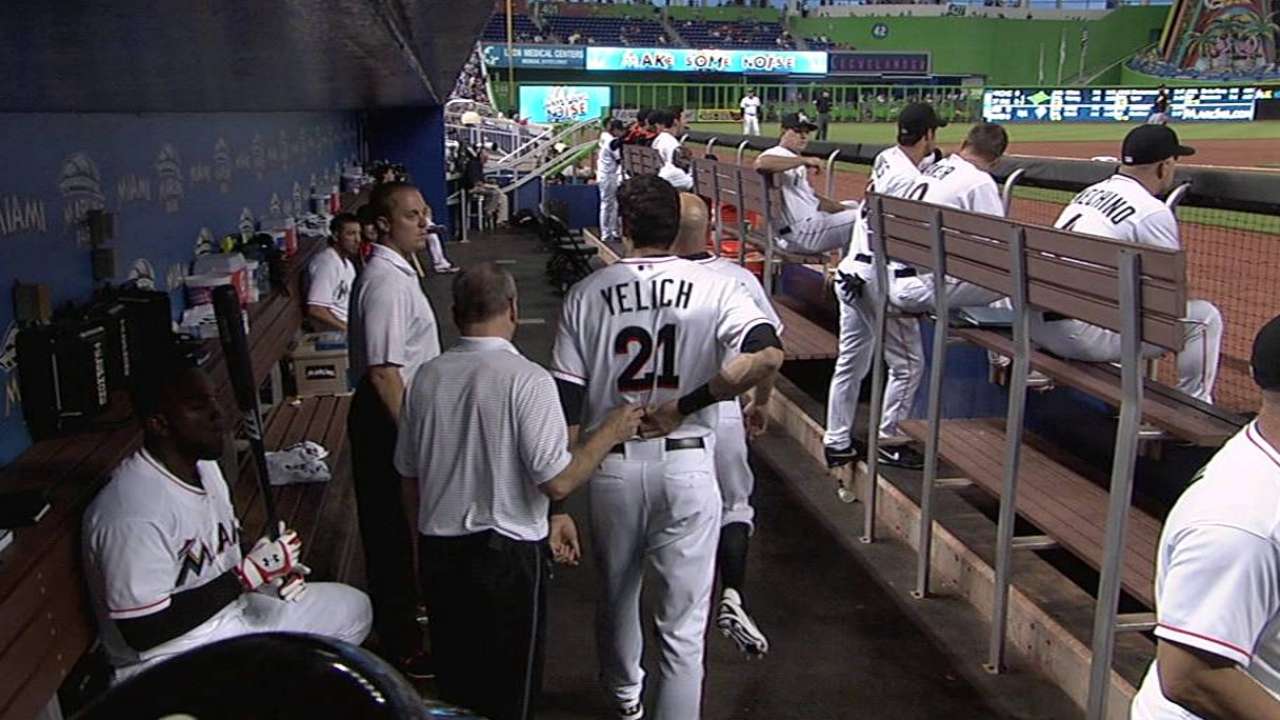 PHILADELPHIA -- Christian Yelich has been on the 15-day disabled list with a lower back strain since June 16, retroactive to June 14, and is set to play in four rehab games prior to his expected return on Sunday.
The Marlins' left fielder is scheduled to play two games with Class A Advanced Jupiter and two with Triple-A New Orleans before his expected return to Miami.
"If everything goes well, which we're anticipating, he'll be back Sunday," manager Mike Redmond said.
Yellich has gotten comfortable as Miami's table-setter. He owns a .263 batting average with six homers, 22 RBIs, 39 runs and 10 steals in 58 games as the leadoff hitter. When he returns, Redmond plans on plugging Yelich right back into the leadoff spot.
"I thought he did a great job leading off and in a role where we had him up there a little bit last year," Redmond said. "Wasn't sure how he would respond to it but with his approach and his ability hit, he's very consistent for us. He got on base a lot, he has great at-bats, and gives you little pop at the top of the order."
The 22-year-old Yelich, who Redmond called a "skinny guy" and said still has "a lot of growth" left in him, has established his prowess atop the lineup, but Redmond could also see him as a middle-of-the-order hitter as he continues to develop.
"My vision for him was maybe to hit third," Redmond said. "I mean, I think that's the type of hitter he's going to turn into. I think he's going to be a 15 to 20 home-run type guy as he continues to grow and learn to hit at the big league level.
"But you never know. Maybe he's a leadoff guy for the rest of his career. He's so good there that you can't take him out of that spot. We'll see."
Erik Bacharach is an associate reporter for MLB.com. This story was not subject to the approval of Major League Baseball or its clubs.