Norris day to day, expects to make next start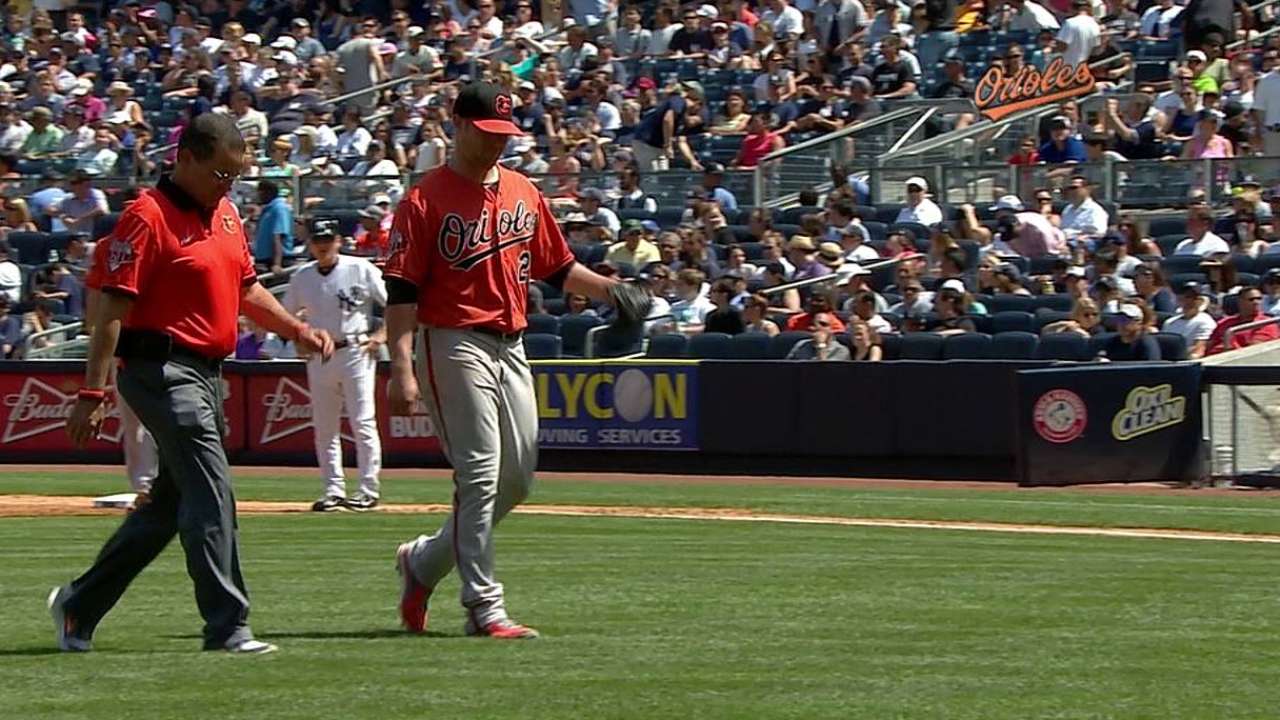 BALTIMORE -- Though his previous outing ended early due to a right groin injury, Bud Norris anticipates making his next scheduled start. Orioles manager Buck Showalter concurred, whenever that next start might be.
"Right now, I have [Norris] scheduled to pitch the second game of the doubleheader on Friday. If not, it will be Saturday. If not, it will be Sunday. If not, it will be Monday."
In other words, this is what you call a day-to-day situation. For now, pencil in Norris, who will throw a bullpen session on Wednesday, against the Tampa Bay Rays. Kevin Gausman is scheduled to start the first game on Friday.
However, the Orioles have a day off on Thursday. Chris Tillman, who pitched seven shutout innings in Baltimore's 8-0 win over the Yankees on Sunday, could take Norris' spot Friday if needed.
"Because of the off-day and the potential of Kevin coming back, we have a lot of options to push [Norris] back if needed."
Norris went five innings vs. the Yankees on Saturday, allowing one run on three hits for his fourth win in as many starts. Overall he is 7-5 with a 3.62 ERA.
Ben Standig is a contributor to MLB.com. This story was not subject to the approval of Major League Baseball or its clubs.