Girardi: Solarte's struggles may benefit rookie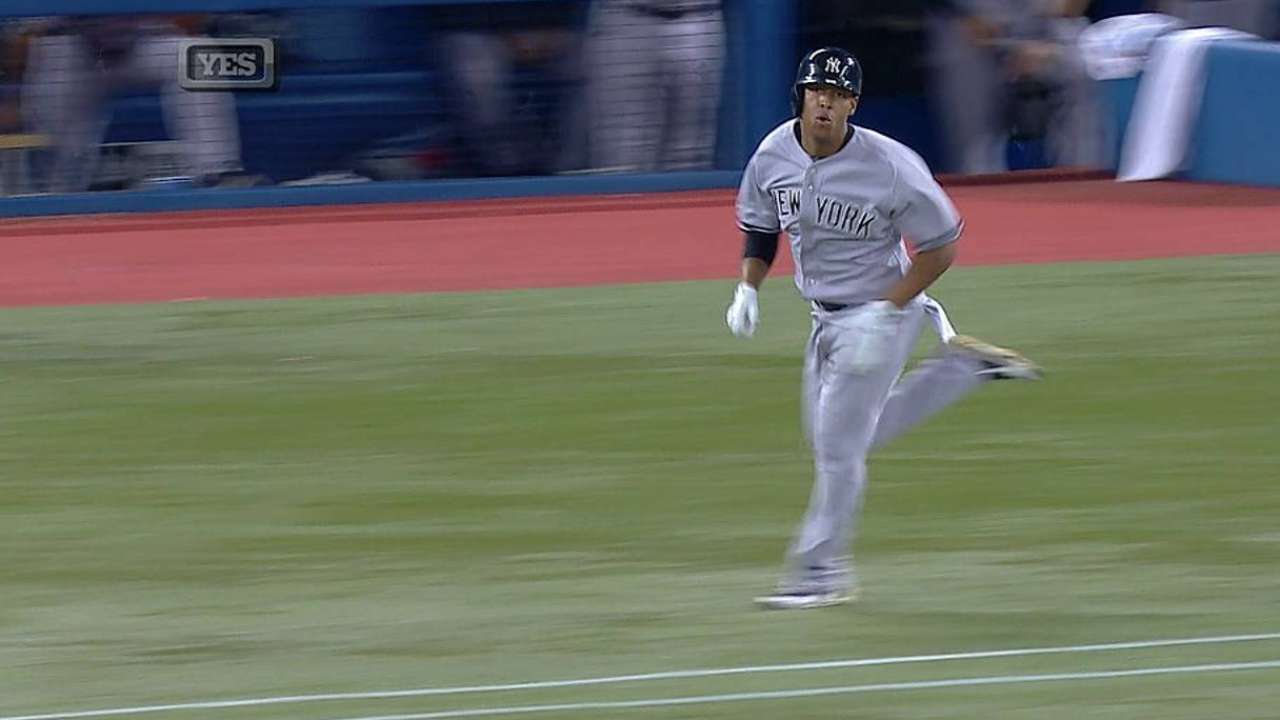 TORONTO -- Kelly Johnson started at third base for the eighth time in the past 10 games Monday, as rookie Yangervis Solarte continues to struggle at the plate.
"[Johnson] has been swinging the bat pretty well, he's had some good at-bats the last week and a half, and we kind of went with it," said Yankees manager Joe Girardi. "But it doesn't mean it's always going to be like that."
Solarte had fallen into a deep slump after starting the season at a torrid pace. The 26-year-old entered Monday's series opener hittless in his last nine games, and batting .065 (2-for-31) in his last 10.
But the switch-hitter entered Monday's game to play defense late, and knocked an RBI single in his only at-bat in the Yankees' 8-3 loss.
Girardi said Solarte's struggles aren't concerning, and considering he's a rookie, having the experience of scuffling at the big league level can actually be beneficial.
"He's frustrated by it, but you have to keep it in perspective as a player, and understand that all good hitters go through it," Girardi said. "It's not the first time you've been through it, it's just at a different level and you'll come out of it if you keep putting in good at-bats."
Solarte's 30 RBIs are third among Major League rookies, trailing only the White Sox's Jose Abreu and the Astros' George Springer. The Venezuela native tore through the first two months of the season, hitting .299 with 26 RBIs and six homers through March-April and May.
Jamie Ross is an associate reporter for MLB.com. This story was not subject to the approval of Major League Baseball or its clubs.