Frasor has been stalwart member of Texas 'pen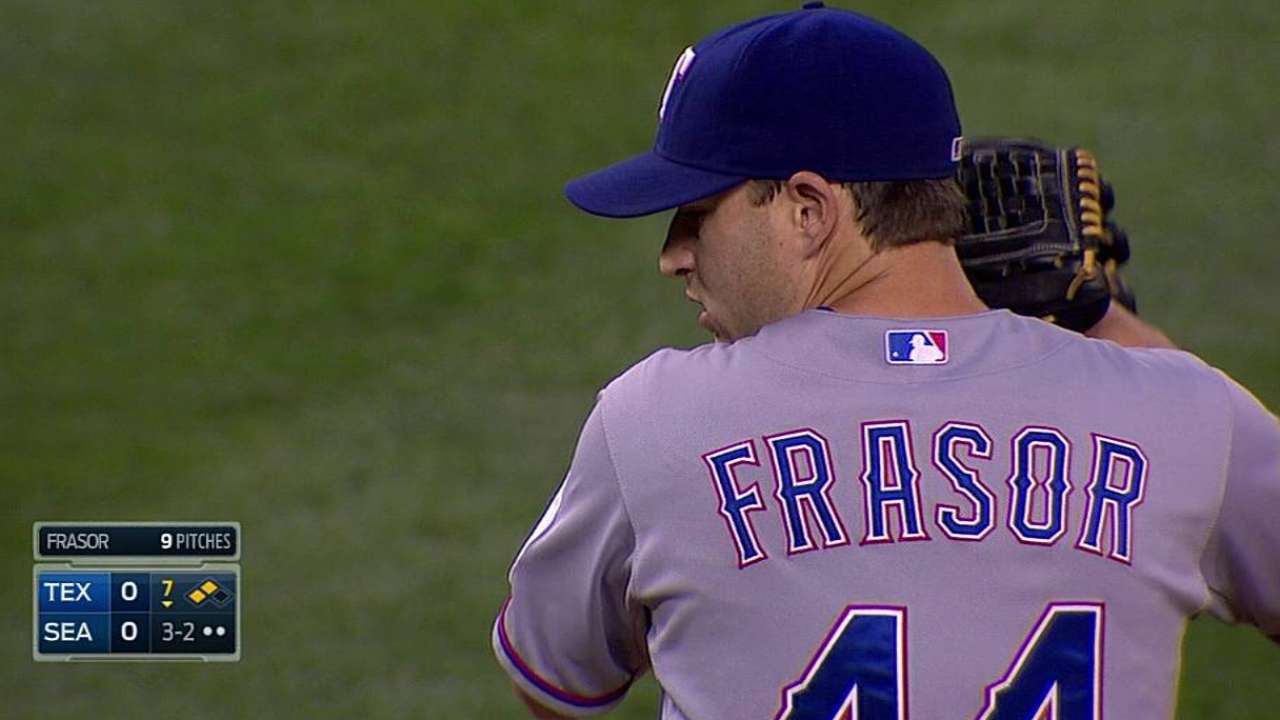 ANAHEIM -- Right-handed reliever Jason Frasor entered Sunday having allowed hits to the last four batters he'd faced, including Saturday night's game-winning double in the 10th inning by the Angels' Howie Kendrick. But Frasor came into the series finale with a 1.74 ERA in his past 13 appearances, and was at 2.14 in his past 70 outings for the Rangers, dating to June 1, 2013.
"I'd give the ball to Frasor again in that situation," Rangers manager Ron Washington said. "I won't hesitate. He's making the pitch in the middle of the plate, and it's not being missed. Earlier, when he was making that pitch, they were missing, or hitting it at someone."
Saturday's loss to the Angels was the 13th absorbed by the bullpen, tied for second-most in AL.
"Those guys [in the bullpen], we've been working them pretty hard," said Washington.
Earl Bloom is a contributor to MLB.com. This story was not subject to the approval of Major League Baseball or its clubs.