Cron finding power stroke with regular playing time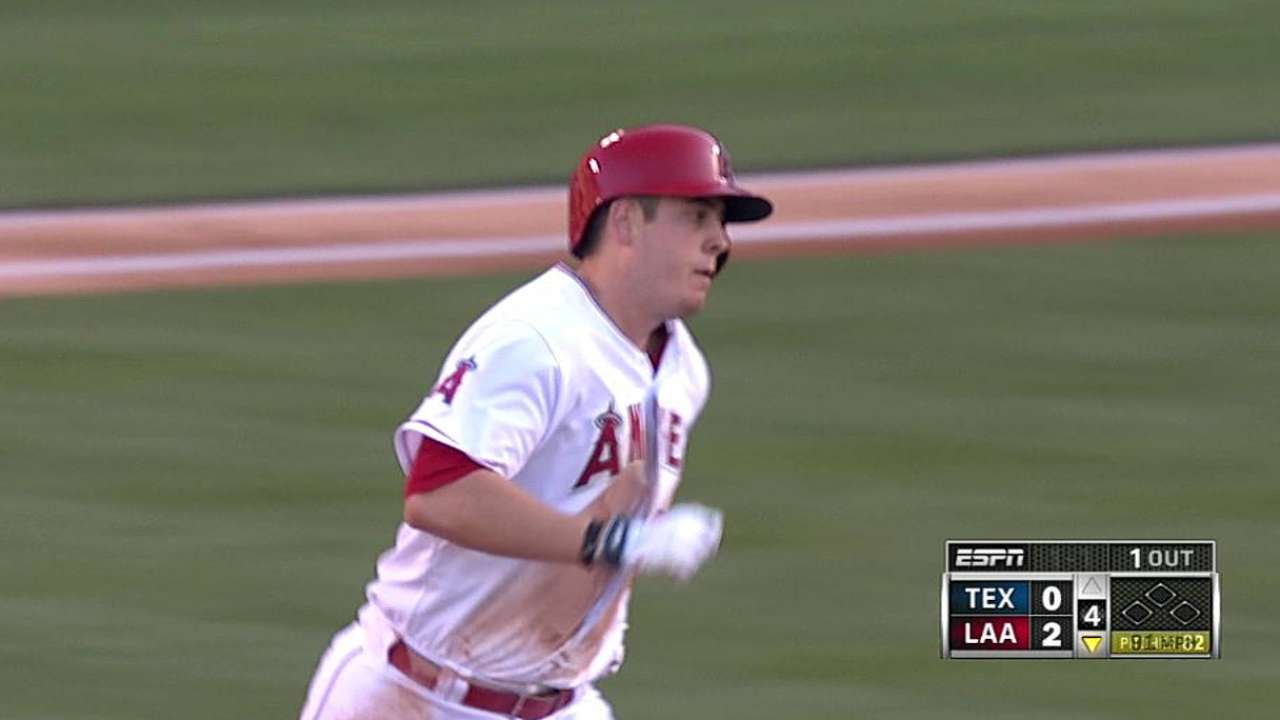 ANAHEIM -- Entering the weekend, C.J. Cron had two home runs in his previous 27 games. He exceeded that total in three games against the Rangers.
After having just one at-bat in the previous eight days, Cron responded with solo shots in each game of the series, upping his season total to six dingers and possibly securing his place in the Angels' lineup.
Cron only played in two of the six games on the most recent road trip, due mostly to a string of right-handed starting pitchers. Angels manager Mike Scioscia opted to go with the left-handed-hitting Raul Ibanez as the designated hitter against righties.
But the Angels released Ibanez on Saturday, opening the door for Cron to put his stamp on a starting role.
"You don't really want to go a long period without seeing live pitching, and I did, but I prepared as if I was playing," Cron said before Sunday's 5-2 Angels win in which his homer off Yu Darvish started a four-run Halos fourth. "I think that helped me a lot getting back into it, and obviously, the more at-bats, the more pitches you see, the better you get."
With the home run on Sunday, Cron became the first Angels rookie to homer in all three games of a series since Tim Salmon in 1993.

"Right now, he's going to get a chance to swing the bat," Scioscia said. "He's getting at-bats, and he's swinging the bat very well."
June had been a tough month for the rookie before returning home, hitting just .182/.206/.212 in 12 games since May 31. Prior to that, he was sporting a .319/.347/.580 slash line.
Before Friday's blast to right-center field, Cron had not homered since May 27, and this weekend marks the first time in his career Cron had RBIs in consecutive games.
"For a young player getting his first crack at the big leagues, he's holding up remarkably well, especially when a lot of his at-bats have come as a DH," Scioscia said. "Not an easy thing for a young player to do, and I think he's responded well."
Matthew DeFranks is an associate reporter for MLB.com. This story was not subject to the approval of Major League Baseball or its clubs.