Rollins' hit streak stops at 15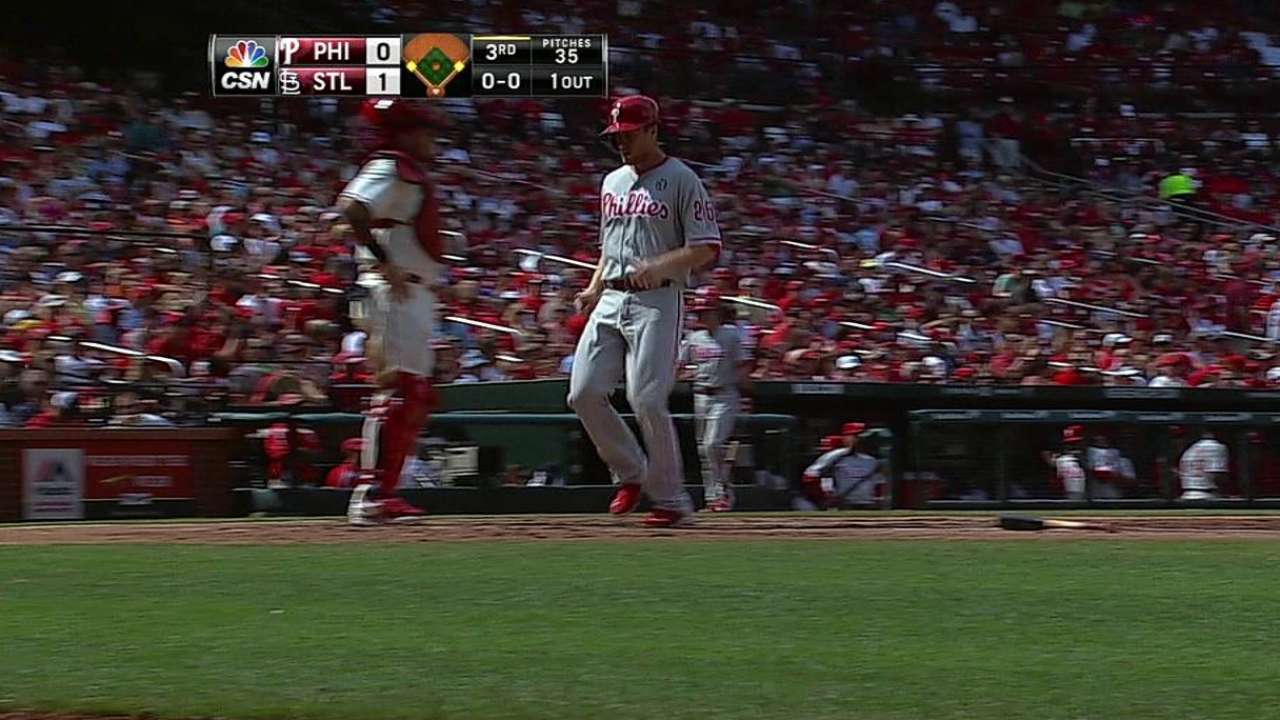 ST. LOUIS -- Jimmy Rollins' 15-game hitting streak game to a halt Sunday when he went 0-for-4 in the Phillies' 5-3 loss to the Cardinals.
The streak reached 15 games Saturday when Rollins reached on an infield single in the eighth inning. The streak was not special due to length -- he has had a 38-game hitting streak in his career -- but because of the way he had gotten there.
In his longest hitting streak since his National League MVP season in 2007, Rollins collected exactly one hit in each game. The longest streak of one-hit games since 1900 was set by Cardinals infielder Ted Simmons, who had 16 straight in 1975.
Rollins, who is hitting .244, fell one game short of matching that mark.
Alex Halsted is an associate reporter for MLB.com. This story was not subject to the approval of Major League Baseball or its clubs.