Trio of Giants hitters giving D-backs pitchers fits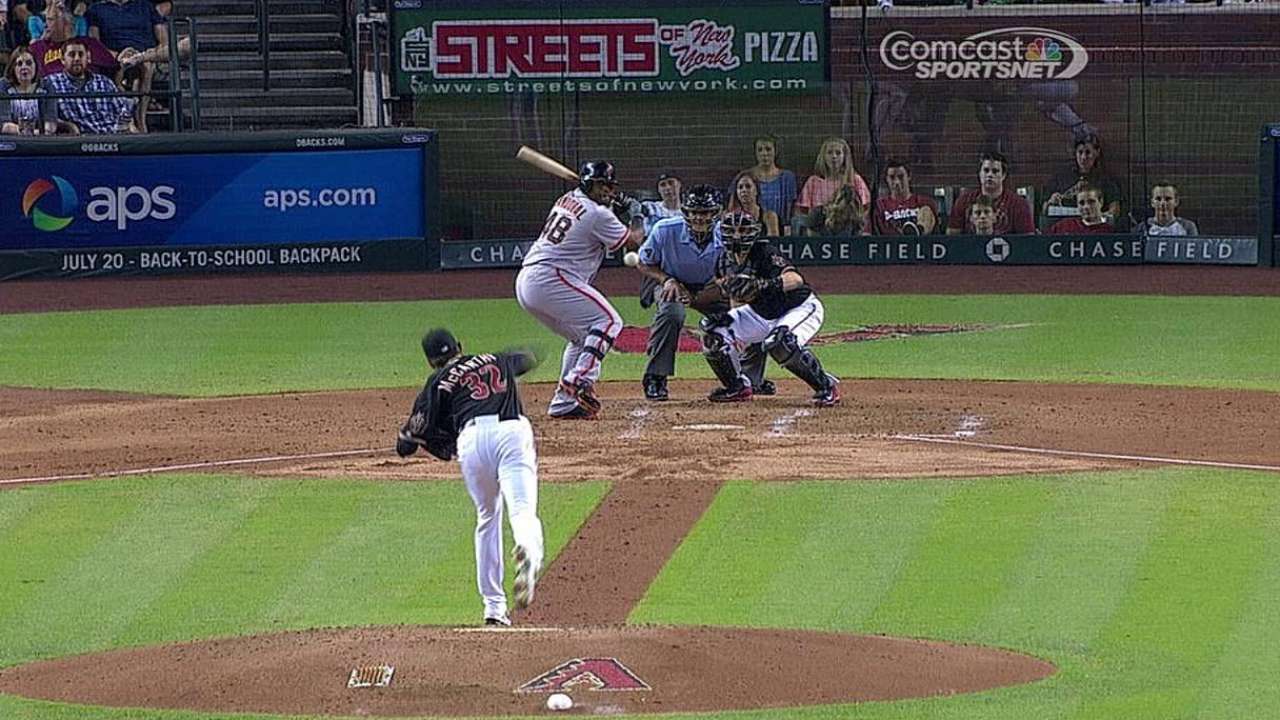 PHOENIX -- Three hitters at the top and middle of the Giants' lineup have been the bane of the D-backs pitching staff's existence the last two days entering Sunday.
Right fielder Hunter Pence, catcher Buster Posey and third baseman Pablo Sandoval have gone a combined 10-for-24 in Games 1 and 2 of the two teams' three-game series.
"They're really good," Arizona manager Kirk Gibson said. "Their bats stay in the zone a long time. They recognize well. They know how to put the barrel on the ball.
"One of the reasons for the success the Giants have had over all those years is they've all been there."
Even when they're not getting extra-base hits, the Giants trio has been doing damage. They hit three straight singles in the first inning Saturday to put the Giants on the board first.
The Giants rallied that inning and batted around, so Posey and Sandoval put the D-backs in an even deeper hole in the second inning, hitting a double and an RBI single, respectively.
Catcher Miguel Montero said Sandoval in particular is hard to pitch to because he excels at hitting pitches out of the zone.
"He's a good bad-ball hitter, so he swings a lot at balls but he makes contact," Montero said. "He's like Vladimir Guerrero. He's tough.
"He's a guy you don't want to face in some situtations because he can put the ball in play, and when you put the ball in play, a lot of things can happen."
Montero said although all three hitters are hot right now, it comes down to D-backs pitchers executing better.
"We know those guys are good hitters," he said. "We just have to make better pitches, period."
Adam Lichtenstein is an associate reporter for MLB.com. This story was not subject to the approval of Major League Baseball or its clubs.