Black thinks protective cap is a good idea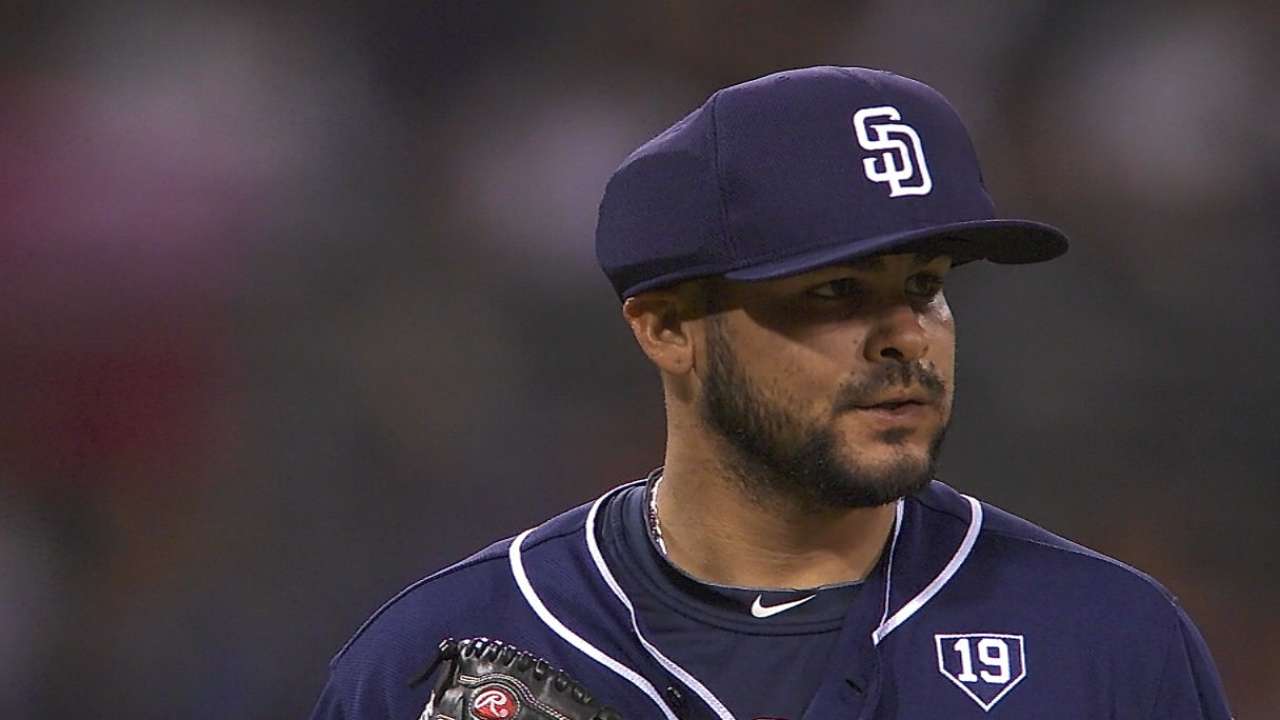 SAN DIEGO -- Padres manager Bud Black says he never had any screaming line drives whiz past his head while he pitched in the Major Leagues. But he doesn't blame reliever Alex Torres and other pitchers who want to protect themselves from such an occurrence.
On Saturday night, Torres became the first pitcher to wear the protective cap approved for pitchers' use by MLB in a regular-season game while pitching in the eighth inning of Saturday's contest against the Dodgers. The league approved the product in January nearly a year and a half after pitcher Brandon McCarthy was struck in the head by a line drive and suffered life-threatening brain injuries while on the mound for the Oakland A's. McCarthy has since recovered and is now pitching for Arizona.
The headgear has been the subject of snarky comments -- Torres' own teammates commented in the clubhouse before Saturday's game that he resembled a third member of the video game characters, the Mario Bros.
"It doesn't feel as bad as it looks, but it does look as bad as it looks," joked Black, who thinks the cap is too bulky but that the intent behind it is good. "There will be continued progress in the adjustments of the headwear, but it's up to each individual player [to wear it]."
Count Torres among those who would rather be the subject of some lighthearted teasing than take the risk of brain damage.
"It could save our lives, if someone hits a ball to your head," Torres said. "It doesn't feel really bad. It doesn't feel like how it looks on my head."
Will Laws is an associate reporter for MLB.com. This story was not subject to the approval of Major League Baseball or its clubs.