Pineda has setback, will wait a week to throw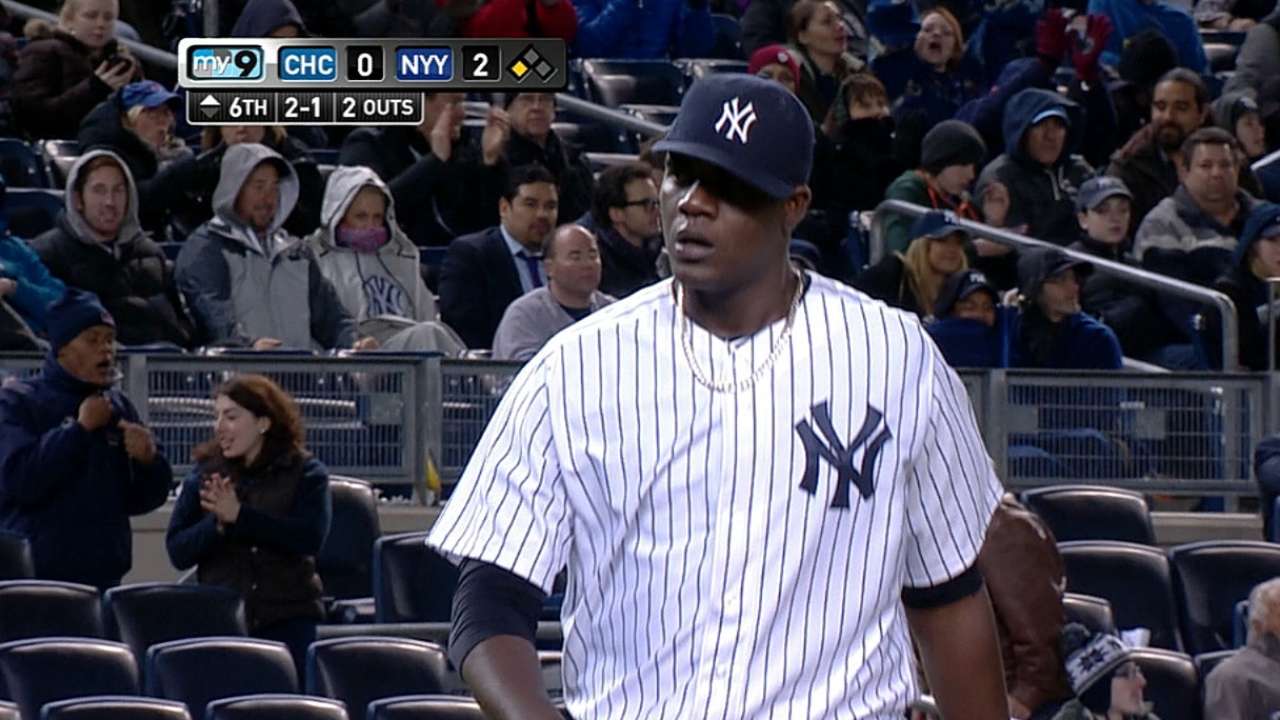 NEW YORK -- The Yankees have been pretty vague when it comes to a timetable for injured starter Michael Pineda.
But his return, scheduled for some time in August, may be pushed back a little longer after an MRI showed some trace amounts of inflammation behind his right shoulder on Saturday. He was scheduled to throw Saturday, but will now wait another week to be safe.
"We're pretty confident that he'll start throwing [this coming] Saturday," said manager Joe Girardi, who indicated that Pineda will not need another MRI.
"Our doctor felt that it would not be necessary because it was fairly minor -- the amount of inflammation, compared to what it was -- and that a week would be plenty sufficient."
Pineda was scratched from a June 1 intrasquad outing when he felt soreness behind his right shoulder, a setback forcing him to essentially start from scratch.
He sustained the initial injury while throwing a simulated game in Tampa, Fla., in April, attempting to stay sharp while serving a 10-game suspension levied after he was ejected from a game at Fenway Park for having pine tar on his neck.
The righty hasn't pitched in a game since April 23 against Boston.
Jamal Collier and Jake Kring-Schreifels are associate reporters for MLB.com. This story was not subject to the approval of Major League Baseball or its clubs.