No matter spot in lineup, Valbuena getting on base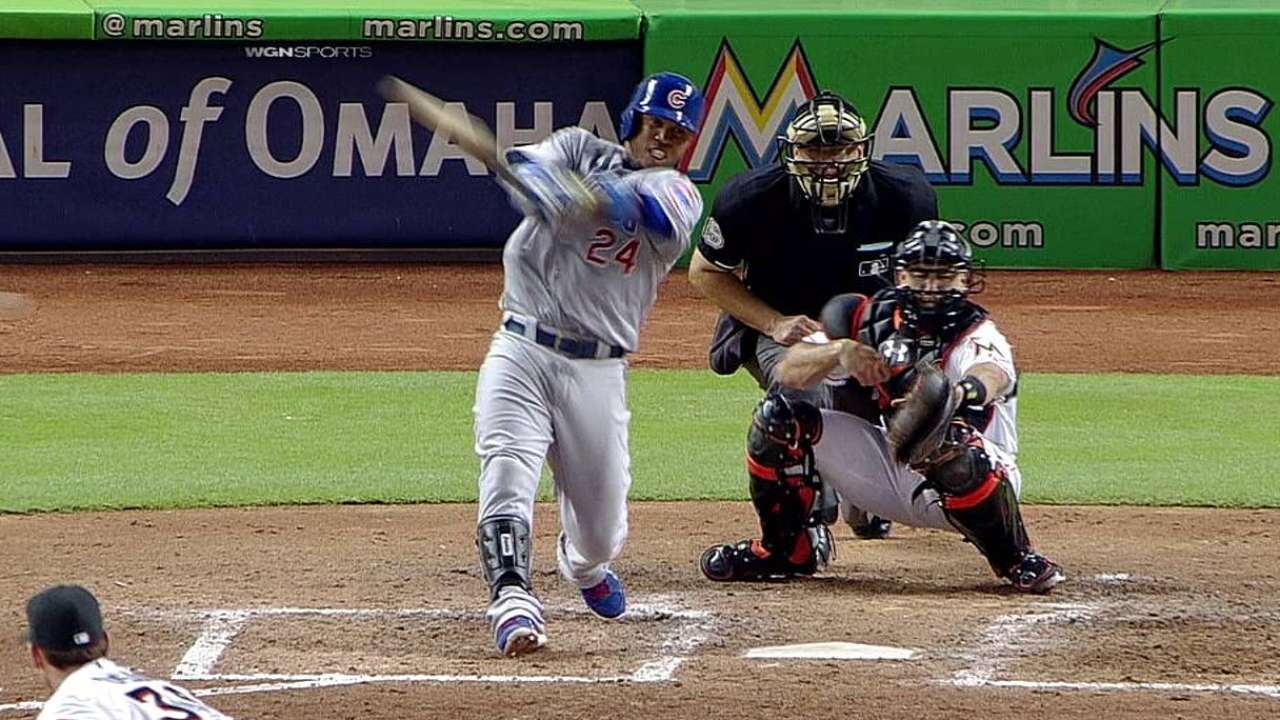 CHICAGO -- Luis Valbuena's ability to get on base consistently has provided manager Rick Renteria with some needed lineup flexibility.
When Emilio Bonifacio went on the disabled list with a right oblique strain last Friday, it created a void at the top of the order. Renteria has used several players in the leadoff spot, including Chris Coghlan and Valbuena, who hit leadoff in five consecutive games.
Though he posted a .217/.280/.304 line in those five games, his ability to move up and down the lineup has been a bonus for the Cubs. Valbuena has posted a .330/.395/.527 line since May 13 entering Sunday's action, placing him among the National League leaders in on-base percentage in that span.
"He's been very valuable. I think the last couple years that he's been here, even last year when he split time, he did a nice job," Renteria said. "I think he's had opportunities to show that he can get on base. Obviously, he's had some big hits for us, but it's big because you get a line started and you keep it moving, so to speak. He's been able to get on base or drive in runs or get one by swinging the bat."
Each category of Valbuena's .276/.371/.442 line are career highs.
"I don't mind. Leadoff, whatever Renteria wants me to do, I'll be ready," he said. "If I'm hitting fourth, fifth, sixth, if I have to bunt, I want to bunt. I have to do my job, no matter what the position in the lineup."
Valbuena said his approach is the same no matter where he's hitting: see pitches, work the count, and get on base any way possible. He sees 4.16 pitches per plate appearance, fourth in the National League entering Sunday's action.
"I think that what's most important when guys have that type of on-base [percentage]: One, they have a really good understanding of the strike zone and that's one thing Val's always had that throughout his entire career," said hitting coach Bill Mueller. "Then on the other side of that, he's been using that whole field as much as possible this year, where he's really bought into left-center.
"It's basically that combination of using the whole field with his eyes [that has] really helped him sustain those types of numbers and get off to a pretty good start here."
Joe Popely is an associate reporter for MLB.com. This story was not subject to the approval of Major League Baseball or its clubs.