McClendon not totally sold on defensive shifts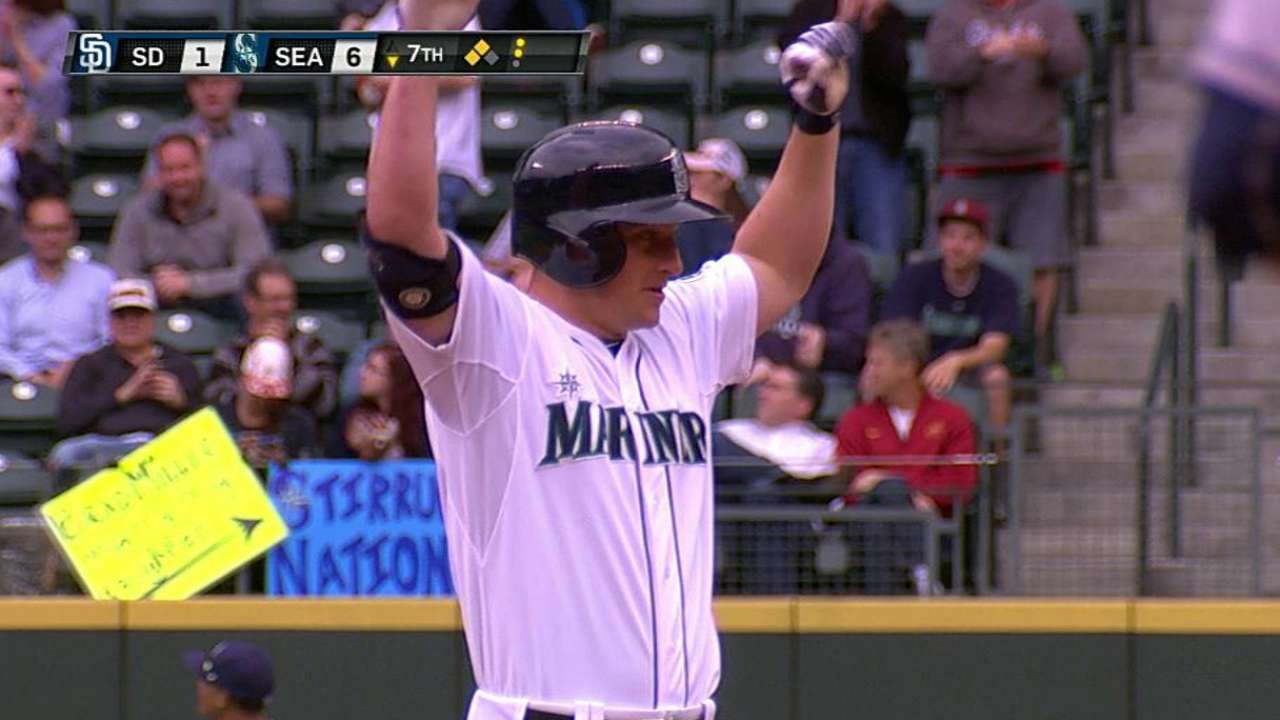 KANSAS CITY -- With defensive shifts increasing across Major League Baseball, teams' defensive alignments have never looked more different.
While Mariners manager Lloyd McClendon has joined the revolution and implemented shifts at times this season, he also questioned the effectiveness of it.
"I hear all this stuff about 'Well the shift will save a run' ... to me that's bull," McClendon said. "A ground ball to second base is a ground ball to second base."
McClendon added that he liked to shift "to a certain extent," but he also wondered what kind of difference more elaborate shifts made.
"The only shift that really makes a difference as far as the infield is concerned is the ball directly up the middle, or the ball deep in the hole towards right field," McClendon said.
Everyday Mariners players Kyle Seager and Logan Morrison face the shift, and McClendon sees no problem with those two trying to beat it with a bunt.
"If the opportunity's there, we'll take it," McClendon said. "The problem is, you've got guys bunting that aren't used to doing it."
Jackson Alexander is an associate reporter for MLB.com. This story was not subject to the approval of Major League Baseball or its clubs.