Krol to rest arm for a couple of weeks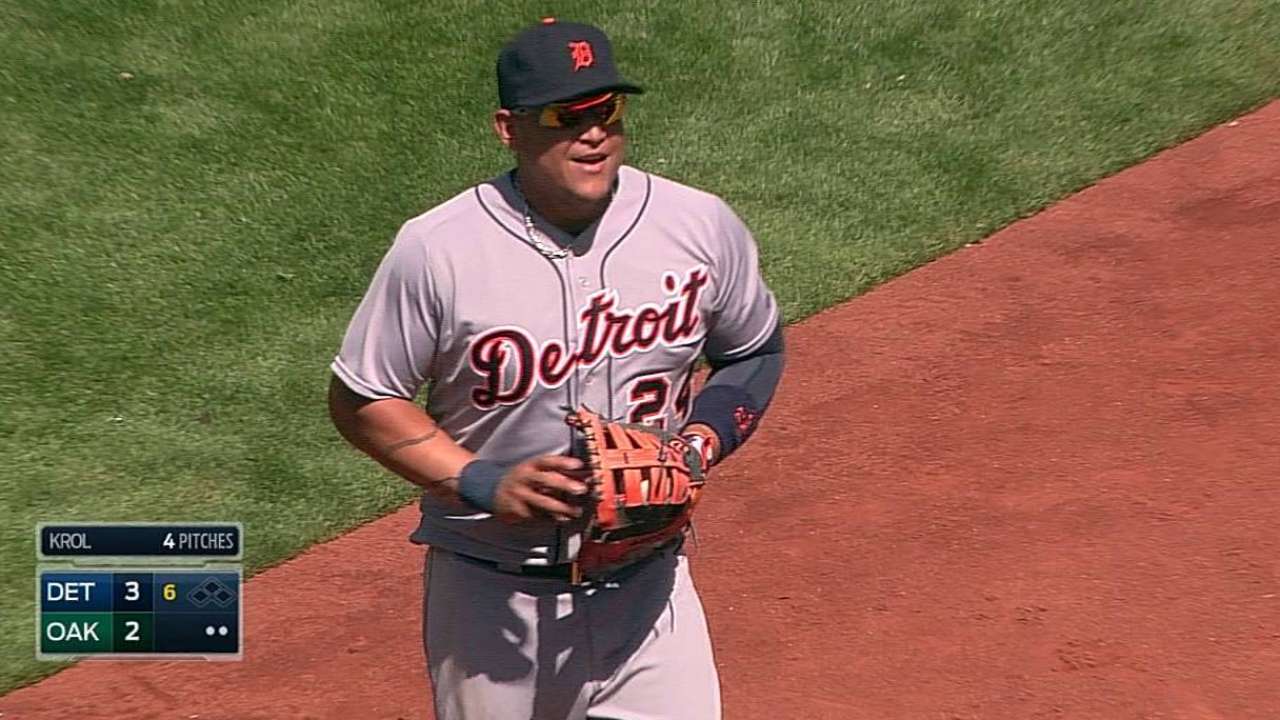 CLEVELAND -- Ian Krol's arm isn't hurt, he insists. It just doesn't have the life it did earlier in the season. That's enough of a concern for the Tigers that they wanted him to take a couple of weeks to recover.
"Nothing hurting, nothing sore," Krol said.
Though Krol is listed on the disabled list with left shoulder inflammation, the term he and manager Brad Ausmus are using is "dead arm." If that sounds familiar, it's the same phrase closer Joe Nathan used to describe his situation in mid-April, when his velocity was down and his pitches didn't have the same life.
When dead arm happens at midseason, however, it's a greater concern than early in the year. When it happens to a young pitcher like Krol, the concern rises further. His fastball velocity was down from 94 miles per hour in May to about 92 mph so far in June.
Krol's disabled-list stint essentially allows the Tigers to get his workload back under control and reset his arm. Between Phil Coke's struggles and a lack of other lefty relievers until recently, Krol appeared in 35 of Detroit's first 69 games.
The workload was coming in not only the 23-year-old's first full Major League season, but just his second year as a reliever. He was primarily a starting pitcher on his way up the Minor Leagues before the Nationals converted him to the bullpen. Krol is still learning the nuances of throwing enough pitches to warm up in the bullpen without wasting pitches.
"The bullpen has been great," he said. "At the same time, it's been tough on my arm."
Even without soreness, Krol will spend the upcoming week getting treatment on his arm before he resumes throwing later in the week. He expects to take a brief rehab assignment at Triple-A Toledo around the start of July before he's eligible to come back off the DL on July 6.
Jason Beck is a reporter for MLB.com. Read Beck's Blog and follow him on Twitter @beckjason. This story was not subject to the approval of Major League Baseball or its clubs.