Dietrich returns, hoping to boost Marlins' offense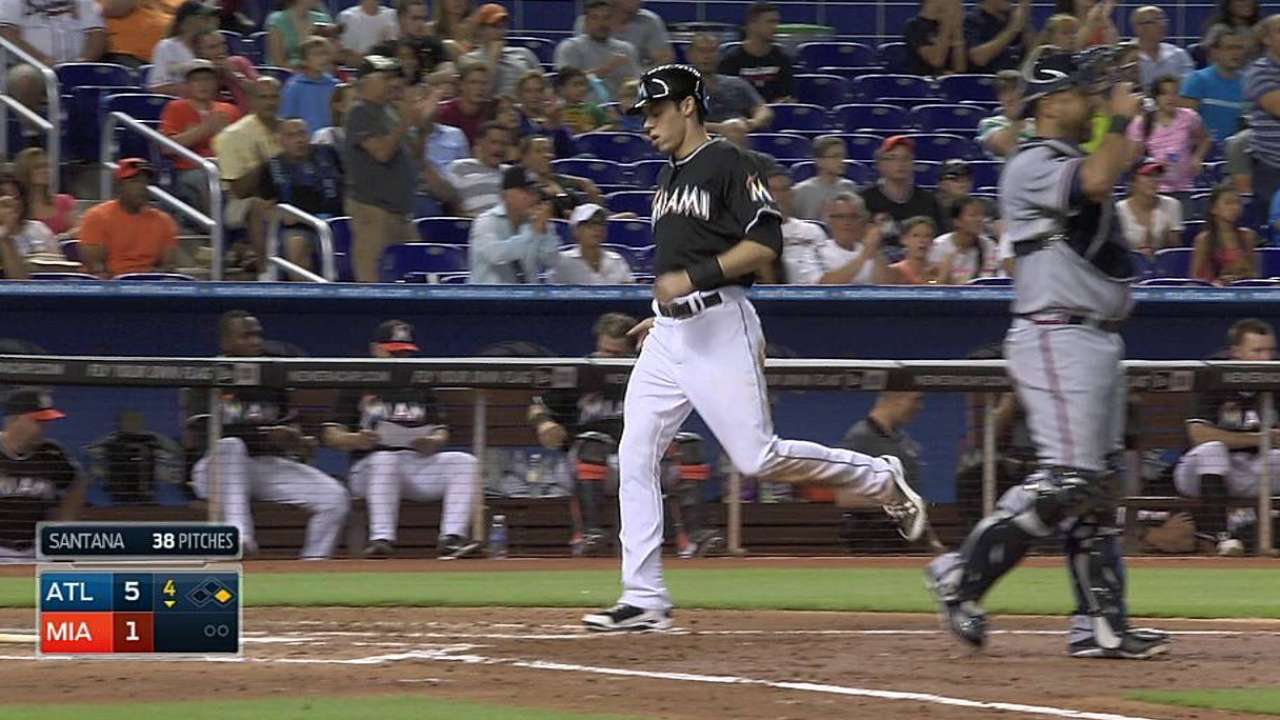 MIAMI -- Derek Dietrich tore it up at the plate in the Minor Leagues after being sent down earlier this month, and manager Mike Redmond hopes that the addition of Dietrich to the Major League lineup will provide a much-needed spark to a struggling offense.
Dietrich was called up from Triple-A New Orleans on Sunday to replace second baseman Rafael Furcal, who returned to the disabled list after sustaining an injury to his left hamstring during Saturday's 4-0 loss to the Mets.
Dietrich was demoted on June 3 because of his defensive struggles (eight errors), but he wants to put that behind him and welcomes another chance to prove he belongs on the Major League roster.
"It's awesome to be back," said Dietrich, who arrived in Miami early Sunday morning. "While I was down there [at New Orleans], I had the same mind-set, the same approach. I just tried to help the ballclub win, and things worked out. ... I had a chance to play every day and get into a rhythm. I feel very confident. We're going to continue working and get into a routine and get better every single day."
In 13 games with New Orleans, Dietrich had a .340 average, with six home runs and 15 RBIs. The Marlins, meanwhile, have struggled on offense. They were shut out in two of the first three games of the series against the Mets and have scored a combined four runs in the last four games entering Sunday's series finale. The Marlins had a .263 team batting average and averaged 4.6 runs through the first two months of the season, but those stats have plummeted to .235 and 3.6, respectively, so far in June.
"We haven't really been beating the cover off the ball the last five or six games, so we'll give a couple of guys a day off and see if they can get it back together," Redmond said of tweaking his lineup on Sunday, which included the insertion of Dietrich. "You just plug other guys in there until guys get hot. Right now we need a spark."
Redmond hopes Dietrich will be able to deliver that spark.
"From what I've heard, he's played real well [in New Orleans]," Redmond said. "He's played with confidence, and hopefully that will continue for us."
Steve Dorsey is a contributor to MLB.com. This story was not subject to the approval of Major League Baseball or its clubs.