Back tightness prompts Morse's early exit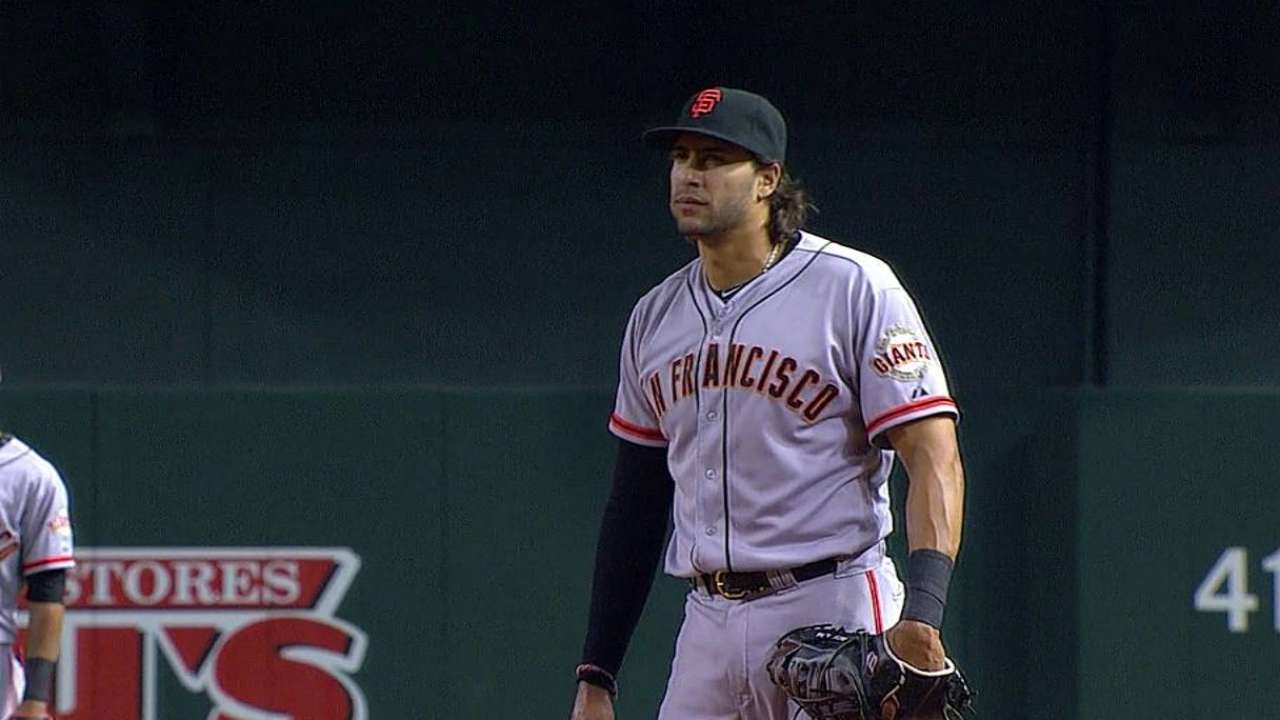 PHOENIX -- Giants first baseman Michael Morse left the game in the fifth inning against the D-backs on Saturday night with back tightness.
After striking out in the fourth inning, Morse was looked at by an athletic trainer. He played first base in the bottom of the fourth, but Joaquin Arias replaced him in the bottom of the fifth inning.
"Not too worried about it. Just treat it tomorrow," Morse said after the Giants' 6-4 victory.
Morse said he doesn't expect to be out long and may be back in the lineup for Monday's home game against the Padres.
Morse said his back has been bothering him since the Giants played the White Sox on Tuesday and Wednesday, and it tightened up while swinging Saturday.
"The balls were down and in, and I'm not really a down-and-in hitter," Morse said. "But I swung for them and felt a little tightness in my back."
Morse is hitting .286 with an .866 OPS (on-base plus slugging percentage). He was one of multiple players filling in at first base for the injured Brandon Belt, who has been out since May 9 with a broken left thumb.
Although Morse likely won't miss much time, the Giants are short on outfielders after sending Juan Perez to Triple-A Fresno before Saturday's game. The only outfielders who will likely be available for Sunday's game are Gregor Blanco, Tyler Colvin and Hunter Pence. Manager Bruce Bochy did not rule out making a roster move to bring in a healthy fourth outfielder.
"Obviously, Angel [Pagan] is in the conversation along with Morse," Bochy said. "If we need to make a move ... we'll continue that conversation."
Adam Lichtenstein is an associate reporter for MLB.com. This story was not subject to the approval of Major League Baseball or its clubs.