Rios, Choice ejected after arguing balls and strikes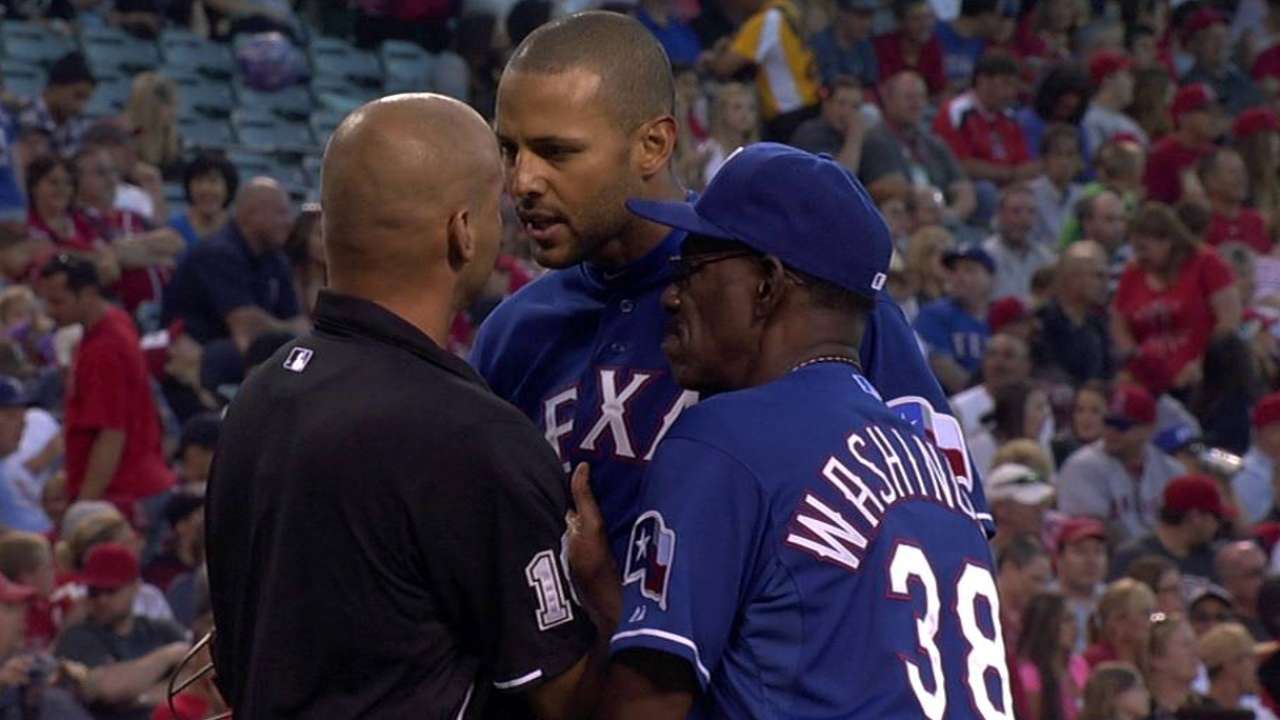 ANAHEIM -- Plate umpire Vic Carapazzo ejected Rangers designated hitter Alex Rios in the fourth inning Saturday night.
Rios, who grounded into an inning-ending double play, questioned Carapazzo's strike zone after returning to the duguout. Manager Ron Washington then stepped between Rios and Carapazzo to prevent Rios from making contact with the umpire.
In the 10th inning, Choice was not happy with two called strikes, including strike three.
Washington again came out to defend his player before returning to the dugout.
"He's got a quick trigger," Washington said of Carapazza, who also ejected Rangers pitching coach Mike Maddux in a May 18 game against Seattle -- giving him half the Rangers' six ejections this season. "He needs to settle down a little bit. This is the big leagues. People are out there competing.
"He's got to have some patience."
Earl Bloom is a contributor to MLB.com. This story was not subject to the approval of Major League Baseball or its clubs.