Puig back in lineup despite sore hip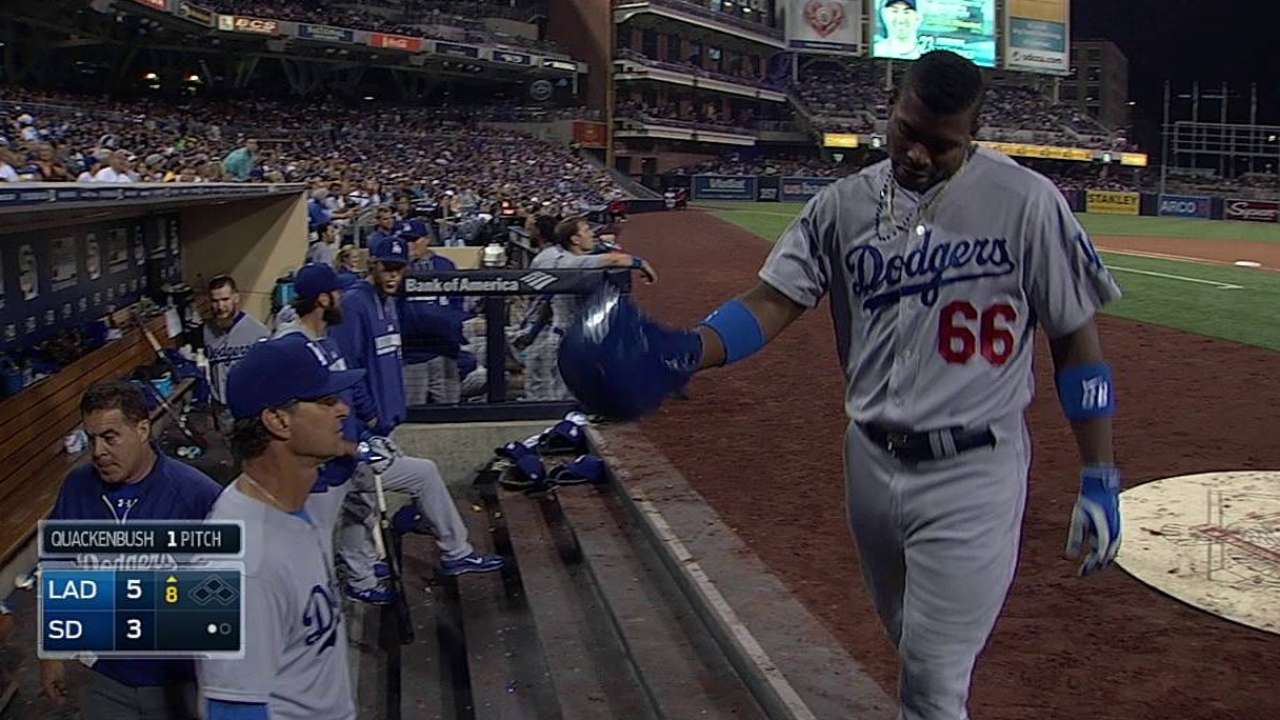 SAN DIEGO -- Dodgers outfielder Yasiel Puig was back in the starting lineup Saturday night after leaving Friday night's game with an aggravation of a strained left hip flexor.
Puig took batting practice with the regulars after shagging fly balls and not appearing to have any limitations. He was monitored through the workout by VP of medical services Stan Conte and the training staff.
"It seems like he's OK," said manager Don Mattingly. "We feel he can go. Stan feels it's safe. He's always got a little something. He goes hard, plays hard. He's going to have bumps, bruises, soreness."
The hip flexor surfaced on a slide June 7. He left that game an inning later, missed the start the next game and hasn't missed one since, but frequently pulls up limping because of it. Friday night Puig said the hip has continued to bother him, but he feels compelled to play through it because the team needs him.
Mattingly indicated it's hard to expect someone who plays all-out like Puig not to get injured.
"We don't want him running into walls to get hurt, but I think guys who play hard are safer than guys who are cautious," he said. "Cautious guys end up getting hurt. As far as the way he plays, I'm not concerned. I would like him to be able to slide better. The original part of the injury was on a slide."
Mattingly said players usually work on sliding during Spring Training, but conceded there was no reason it couldn't be done during the season. He said Puig's Cuban countryman, Alex Guerrero, showed even worse sliding mechanics in Spring Training.
Ken Gurnick is an associate reporter for MLB.com. This story was not subject to the approval of Major League Baseball or its clubs.