Headley still day to day with herniated disc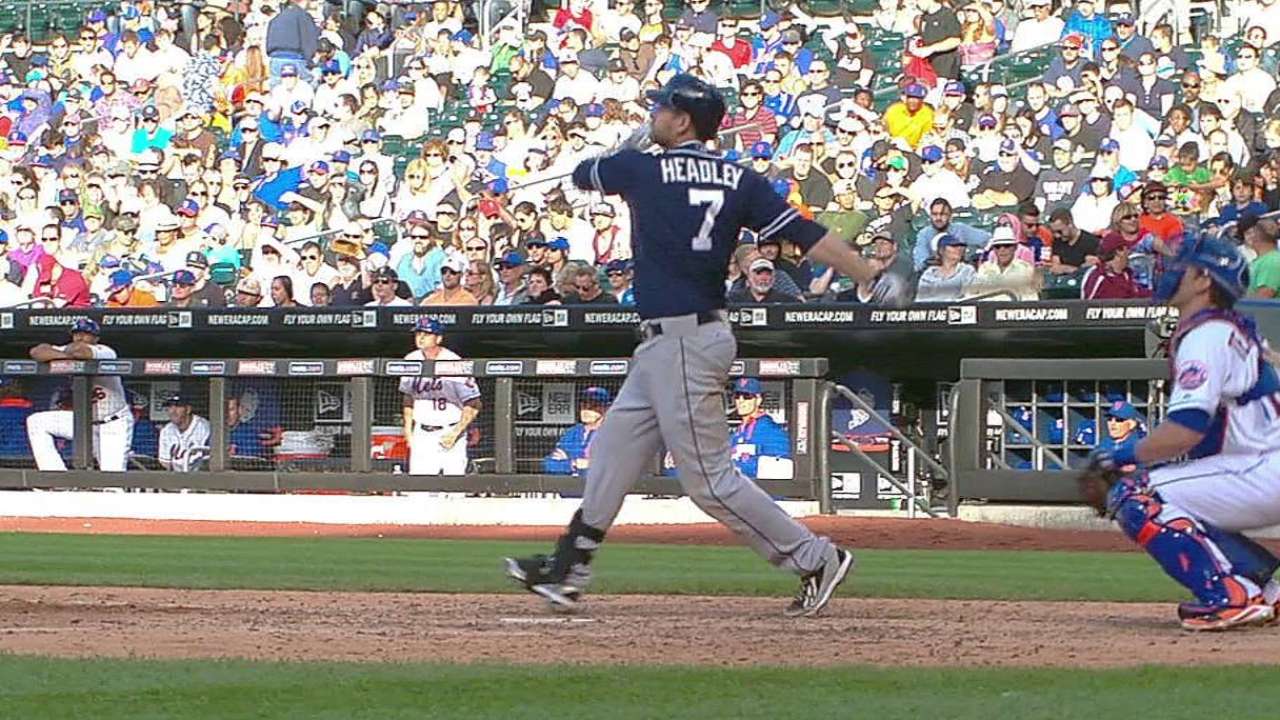 SAN DIEGO -- Chase Headley revealed on Saturday that he'd been dealing with back and leg pain caused by a herniated disc for about a month. He was scratched from the lineup on Friday to receive an epidural, and was not available Saturday, either.
"Yesterday was probably the worst I've been in quite a while," Headley said. "I wouldn't have [sat out] if I could have gone out and tried to play yesterday. I was at the point where I don't think I would have been helping us. That's where the decision came in."
Headley's injury is the latest in a series of setbacks for Padres infielders, after first baseman Yonder Alonso (right wrist tendinitis) and second baseman Jedd Gyorko (plantar fasciitis, left foot) recently hit the disabled list.
"Obviously it's frustrating when things are stacking on top of each other," Headley said. "From my understanding, it probably was one action that actually caused the rupture. [But] I couldn't tell you when it was."
He expressed optimism that he could return to the lineup within the next few days, but admitted there's no concrete timetable for treatment.
"I think we're gonna avoid [the disabled list] with Chase," said Padres manager Bud Black. "We think this'll be just a two- or three-day situation. That's what our doctors told us, and we're still thinking along those lines."
The Padres will shuffle between Alexi Amarista and Jace Peterson at second and third base until Headley returns, with catchers Yasmani Grandal and Rene Rivera serving as emergency third basemen.
Will Laws is an associated reporter for MLB.com. This story was not subject to the approval of Major League Baseball or its clubs.