Washington putting Rowen right to work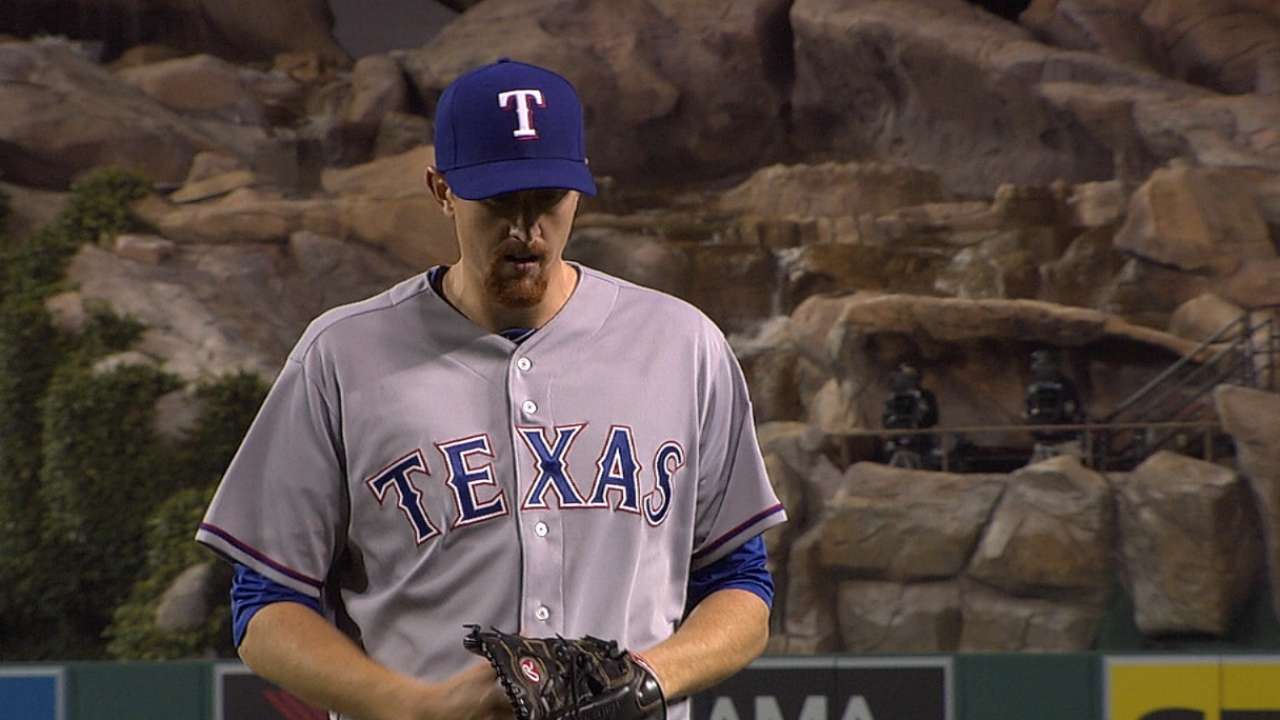 ANAHEIM -- The Rangers expected good things when they recalled right-handed reliever Ben Rowen from Triple-A Round Rock on June 11.
Rowen's Minor League work -- especially his .200 opponents' batting average, and 0.96 WHIP -- suggested as much. He allowed just four home runs his first 215 professional innings.
But, since the submariner from Virginia Tech, and Rancho Palos Verdes, Calif., is a short reliever, and usually a closer, the Rangers couldn't have anticipated how much length he's added to Ron Washington's oft-overworked bullpen.
Rowen debuted Sunday with a shutout inning against the Mariners, added one more Monday against the A's, and then blanked the Angels for 3 1/3 innings Friday night -- which really opened Washington's eyes.
"I didn't know we were going to get that much out of him," the manager said, "but he was so effective, we ended up getting almost four innings out of him."
Five days, 5 1/3 innings, no runs, three hits, no walks, four strikeouts, a .176 OBA -- not a bad way to start a career.
"A little deception always helps," Rowen said, when asked about his unorthodox pitching style.
Rowen said his delivery was changed to sidearm at age 14 by his high school coach, Evan Fujinaga, but by the end of his senior year at Palos Verdes High School, Rowen was in full submarine mode, "which was the plan, all along."
Asked about his long stint against the Angels, Rowen said he threw "four innings once in low A ... and I think I had a couple of three-inning games the past two years."
The delivery helps him rack up innings, when needed, he said because "it's a more normal motion."
He might've made the big club in Spring Training after being the Rangers' 2013 Minor League Pitcher of the Year, but right biceps tendinitis put Rowen on hold for a while.
He was 1-0 with two saves and a 2.75 ERA in 16 appearances for Round Rock.
Earl Bloom is a contributor to MLB.com. This story was not subject to the approval of Major League Baseball or its clubs.