Darvish expected to be available for All-Star Game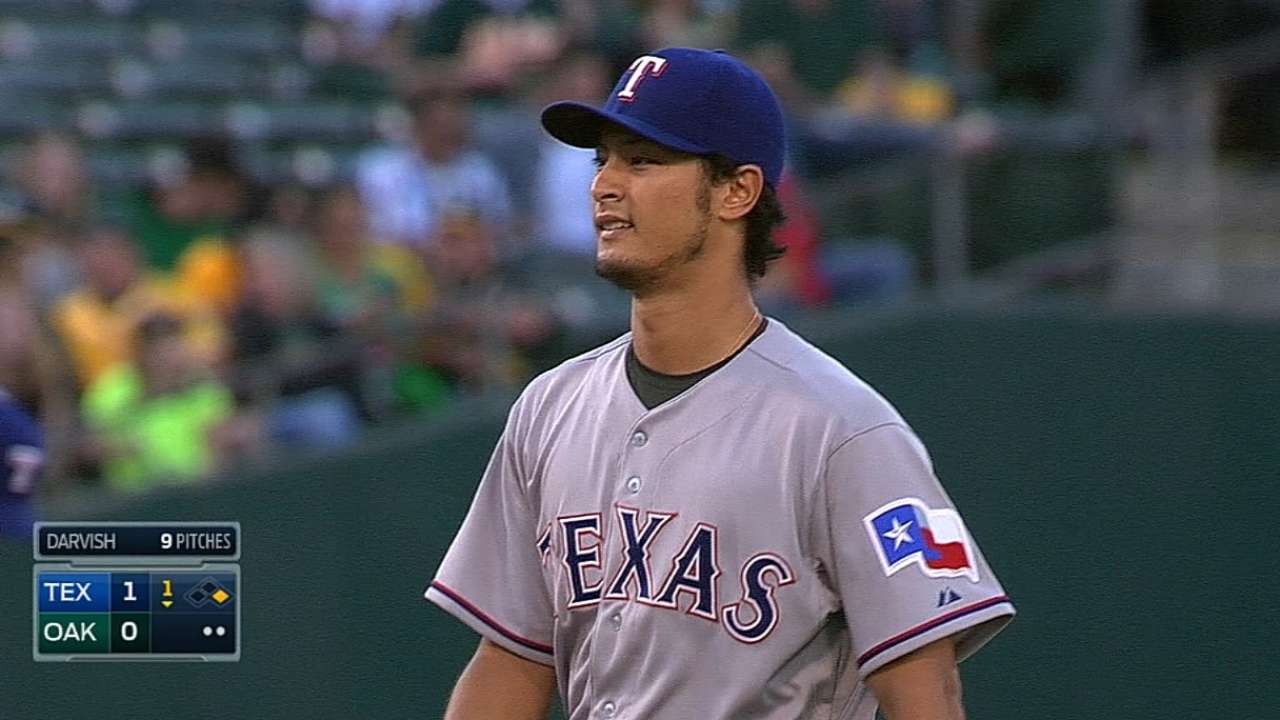 ANAHEIM -- Right-hander Yu Darvish's last scheduled start before the All-Star break will be July 13 against the Angels -- two days before the All-Star Game in Minnesota.
"If he wants to pitch an inning [in Minnesota], he could pitch an inning, on 20 pitches," Rangers manager Ron Washington said. "Nothing more than that.
"Unless something happens to somebody, that's what it works out to be, up to the All-Star break."
Darvish, the 2013 Cy Young Award runner-up, who led the Major Leagues with 277 strikeouts, has been an All-Star selection each of his first two seasons, but has yet to make an appearance in the game.
"There's nothing I can say right now," Darvish (7-3, 2.39 ERA) said. "If selected or not, I will have a comment then."
With Monday's off-day, all Rangers starters, Darvish included, will pick up an extra day of rest. It's the Rangers' last off-day before the break.
Earl Bloom is a contributor to MLB.com. This story was not subject to the approval of Major League Baseball or its clubs.