Torii won't return this weekend; confident in fill-in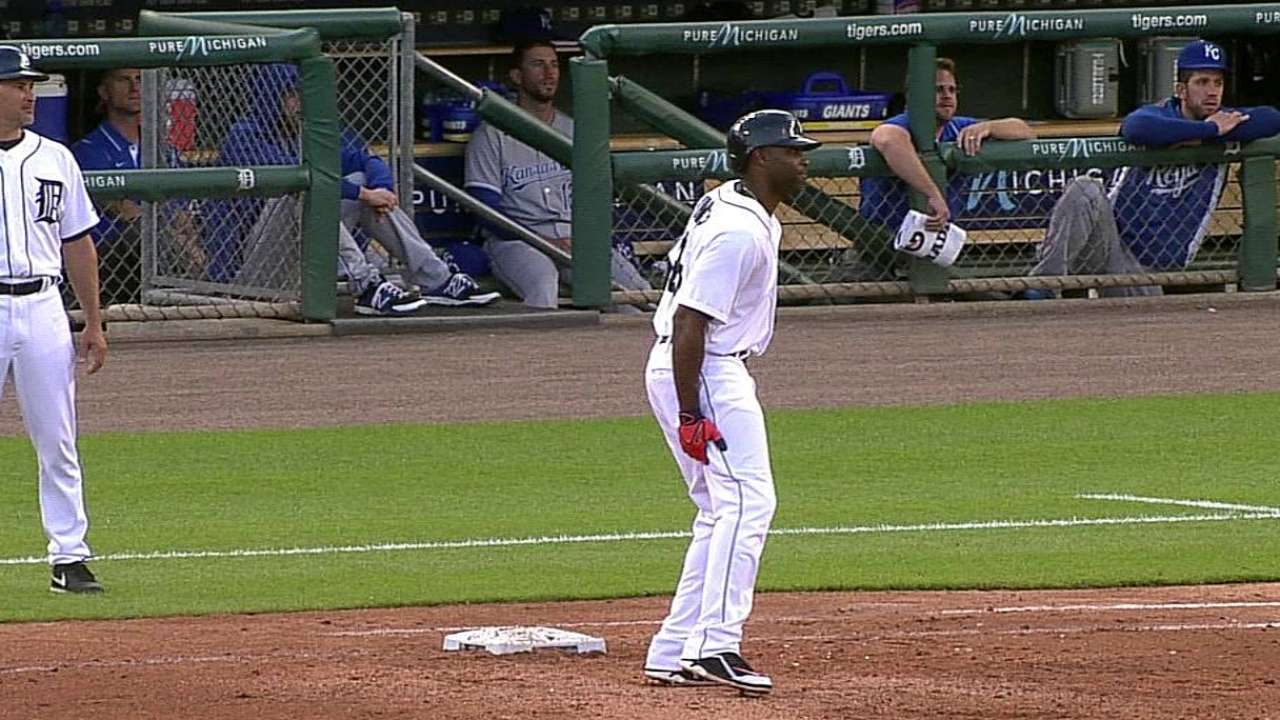 CLEVELAND -- Torii Hunter is proud, as he should be. He isn't crazy. He knows what J.D. Martinez is doing.
He knows better than to expect to get his old job back whenever he's ready to play in games again. Because if he was the manager, he wouldn't do it, either.
"Play the hot hand," Hunter said after Martinez's latest heroics Friday night. "If it's going to bring a ring, you keep [him] in there. It's no big deal. Seen it. Done it. Been there. I'm about winning. Even when I come back, hopefully he stays in there.
"Keep him in there, keep him hot. Always play the hot hand. If I was the manager, that's what I would do."
Brad Ausmus isn't saying definitively that he'll do that, but he strongly hinted at it Saturday afternoon.
"They're reasonable guys. They all understand," Ausmus said. "They understand J.D.'s swinging the bat well, so I think they understand it wouldn't be smart to take J.D. out of the lineup."
Ausmus also hinted that a rotation of four outfielders for three spots could be an option.
"If all four of those guys are doing well, you can mix and match," Ausmus said. "Guys need their days off. But if one guy's doing well, I think everyone understands you have to ride that horse while he's hot."
The slow recovery of Hunter's left hamstring has rendered that decision moot for now. Hunter ran on the field Friday afternoon, ran bases at about 80 percent of game speed, and took batting practice once again. He plans on running the bases again Saturday, this time close to full speed.
"I don't think Torii's ready to play full nine innings," Ausmus said. "He can pinch-hit, probably play a few innings in the outfield if he needed to. Same thing [Sunday] and then give him Monday's off-day, and then Tuesday plan to play him full-go."
As far as returning into a game, however, any plans to do so this weekend seem to have dissipated.
"We'll probably wait and see how it feels on Monday," Hunter said.
Jason Beck is a reporter for MLB.com. Read Beck's Blog and follow him on Twitter @beckjason. This story was not subject to the approval of Major League Baseball or its clubs.