J. Upton returns to action after dizziness lessens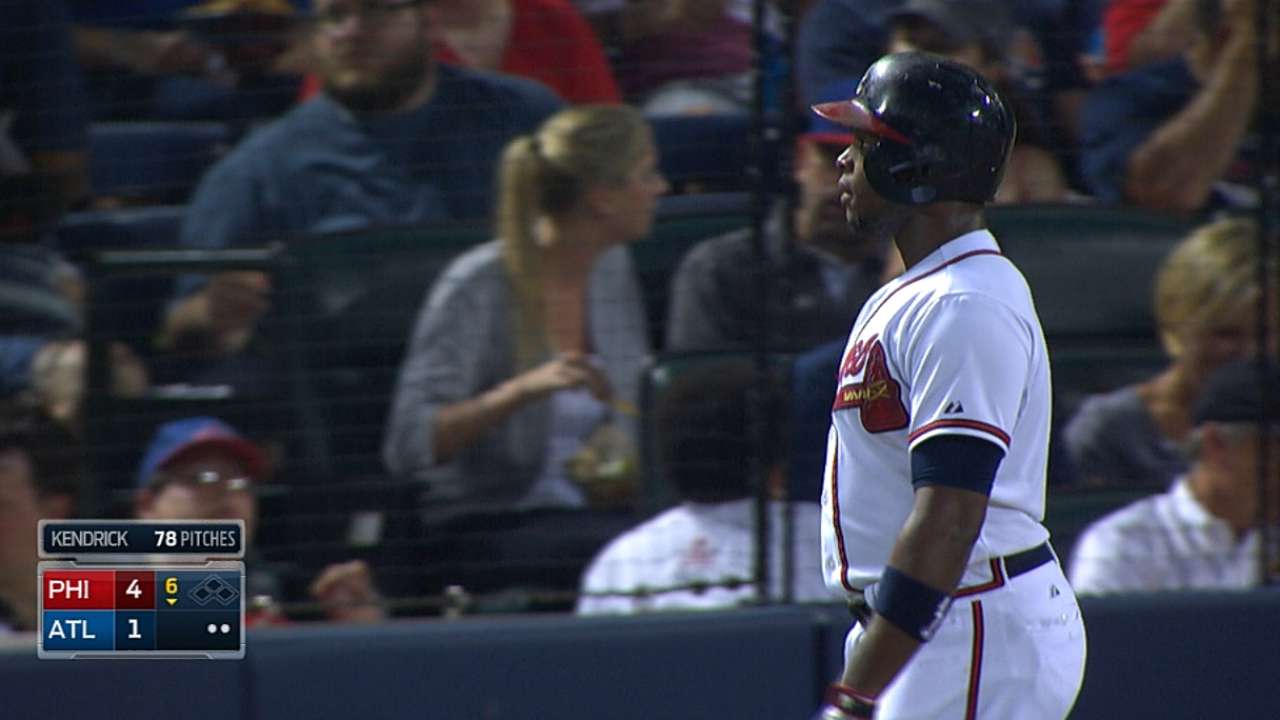 WASHINGTON -- After learning the dizziness he has experienced this week has been caused by sinus pressure, Justin Upton returned to the Braves' lineup for Saturday night's game against the Nationals.
Upton provided an encouraging sign as he sprinted to first base on a ninth-inning groundout to complete his 0-for-4 performance in Saturday night's 3-0 loss to the Nationals.
"I was moving around well and had some at-bats," Upton said. " At the end of the day, I felt good."
Upton missed his third consecutive start when he reported to Nationals Park on Friday afternoon feeling even worse than he had the previous few days. But after being examined by a doctor a few hours later, the Braves' left fielder was relieved to learn he was likely dealing with a nasal condition. His equilibrium has been affected by fluid in his ear.
"I've had a lot of head pressure, and probably some inner-ear stuff that was throwing me off a little bit," Upton said. "[The doctor] said it was kind of a day-to-day thing. He said these things can either linger or you can clean them up really fast."
After taking decongestants and allergy medicine, Upton felt some relief when he awoke on Saturday morning. He declared himself ready to play after taking some batting practice swings a few hours later.
Upton still believes that he might have been affected by the high altitude while playing four games in Denver last week. But now he believes allergies could have also influenced the way he has felt this week.
"Obviously, everybody has allergies and sinus stuff going on, but this is probably the worst I've ever had," Upton said. "I've come back from [Denver] feeling tired and dehydrated before, but not this bad."
Mark Bowman is a reporter for MLB.com. This story was not subject to the approval of Major League Baseball or its clubs.