Price's 1,000th K catches Molina by surprise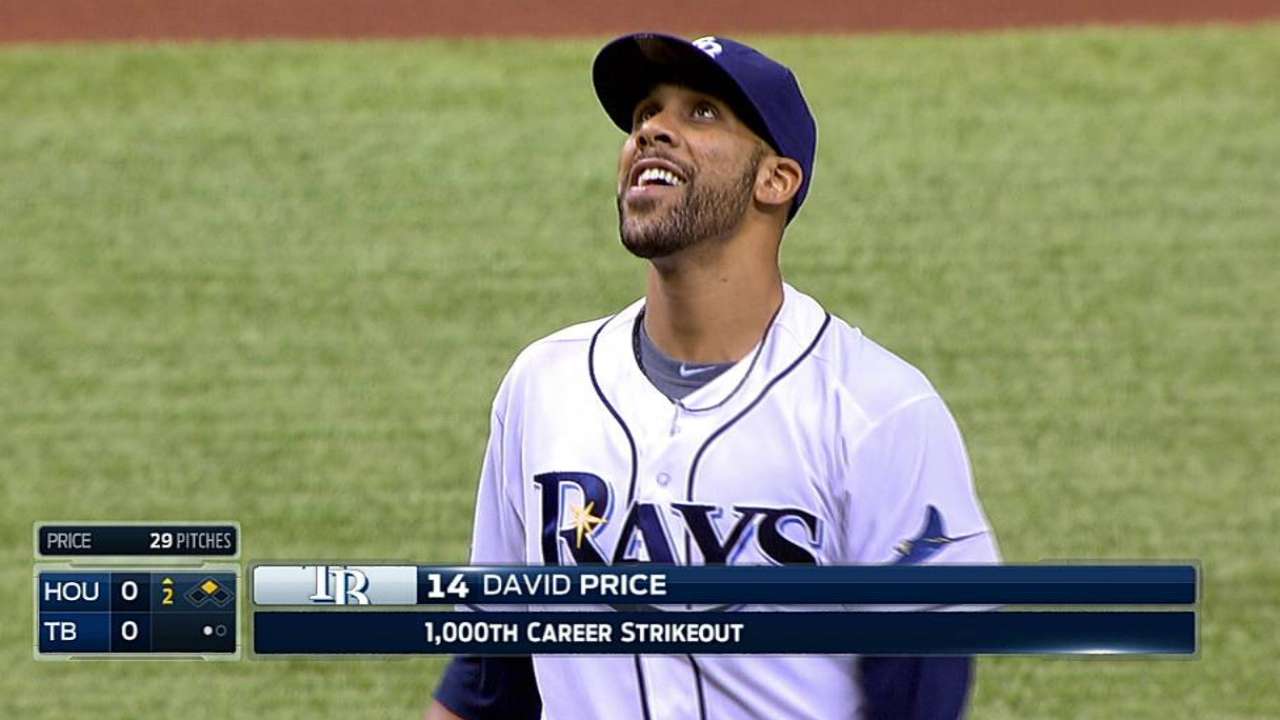 ST. PETERSBURG -- At first, Rays catcher Jose Molina did not know why home-plate umpire Fieldin Culbreth was asking him to take the baseball out of the game.
It wasn't until the Tropicana Field video board flashed the announcement in the second inning Friday night -- displaying that David Price had just notched his 1,000th career strikeout -- that Molina realized what Culbreth was talking about.
"I really didn't even know it," Molina said. "The umpire was telling me, 'Hey, throw the ball away,' and I told him, 'Why?' And then I looked at the board, and it was there."
Molina, who has caught all 16 of Price's starts this year, said on Saturday that he did not keep track of statistics during games so he wasn't thinking about the batters Price was striking out (12 of them Friday), just about where to call for the next pitch.
"Really, I wasn't paying attention to that ... but it's awesome," Molina said. "It's awesome just for him, personal goals, that's amazing."
David Adler is an associate reporter for MLB.com. This story was not subject to the approval of Major League Baseball or its clubs.