Jumbo stays positive after rude welcome in debut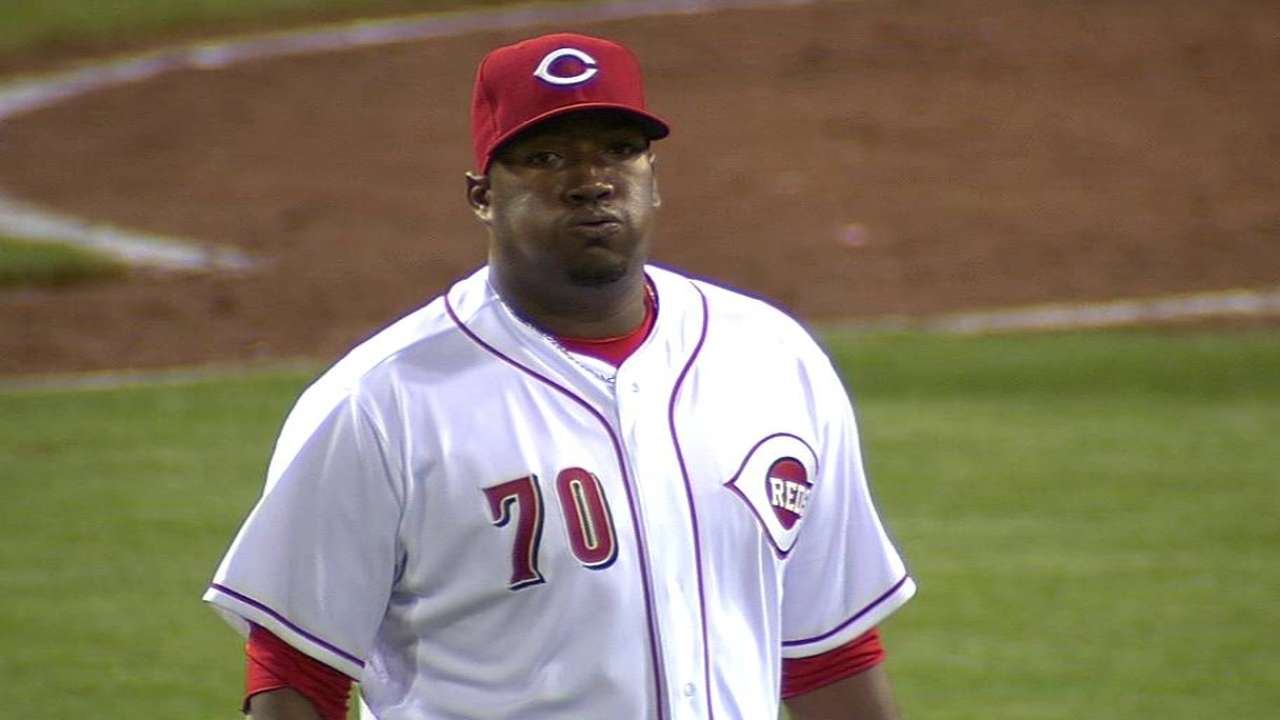 CINCINNATI -- Jumbo Diaz waited 13 years to get to the big leagues, and though things didn't turn out the way he had envisioned in his Major League debut Friday against the Blue Jays, he is nonetheless excited about what the future holds.
The 6-foot-4, 278-pound right-hander entered the game in the seventh inning and promptly began hitting 98 mph on the radar gun. He allowed three runs on three hits in the frame, including two home runs (a solo homer by Brett Lawrie and a two-run shot by pinch-hitter Juan Francisco, both opposite-field homers).
"It's not the best outing I wanted last night, but I tried to go out there and throw strikes," Diaz said. "I faced one of the best teams in the league this year. They've got a lot of pop, and they got me yesterday. But today's a new day; I try to forget about yesterday and keep working and keep doing my best."
Manager Bryan Price saw positives in Diaz's debut performance despite the results.
"I certainly liked the velocity and the fact that he came in throwing strikes," Price said. "He didn't walk anybody in his inning. When guys throw hard you've got to get the barrel of the bat to the ball … He did have two guys hit the ball out of the park and both those guys caught the ball late, but got it to the barrel."
Price had a message for Diaz after his rough outing:
"I just patted him on the back and said, 'Hey, it'll get easier.'"
Manny Randhawa is an associate reporter for MLB.com. This story was not subject to the approval of Major League Baseball or its clubs.